Pen-making on my lathe – Christmas 2016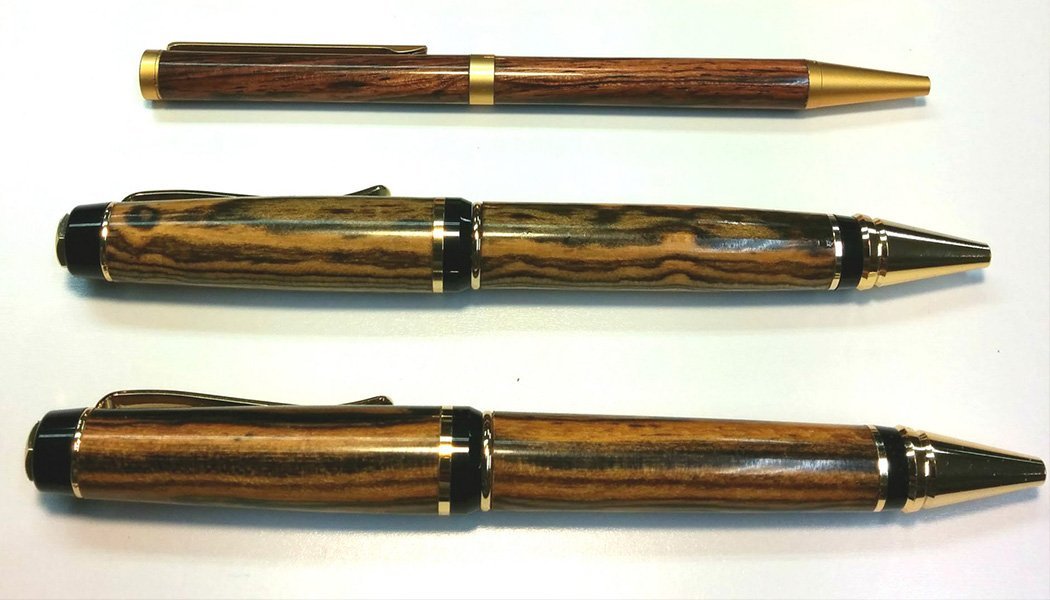 For Christmas 2016, I decided to make some pens for my co-workers.
I remember when I first got started turning, and pen-making in particular, I would scour the web looking for different approaches and techniques from various wood-turners. I made a lot of expensive kindling in my attempt to learn to turn. Although I still have a lot to learn, I feel that I pretty much mastered the finish that I put on my pens.
In an effort to educate, I have roughly documented my technique below. This isn't intended as a complete tutorial; more of an outline of my process. If this post generates enough interest, I will make a more detailed walk-through and an accompanying video. If you are interested in such a tutorial, please leave a comment at the end of this post.
Then I'm done.


Here are some photos of the finished pens.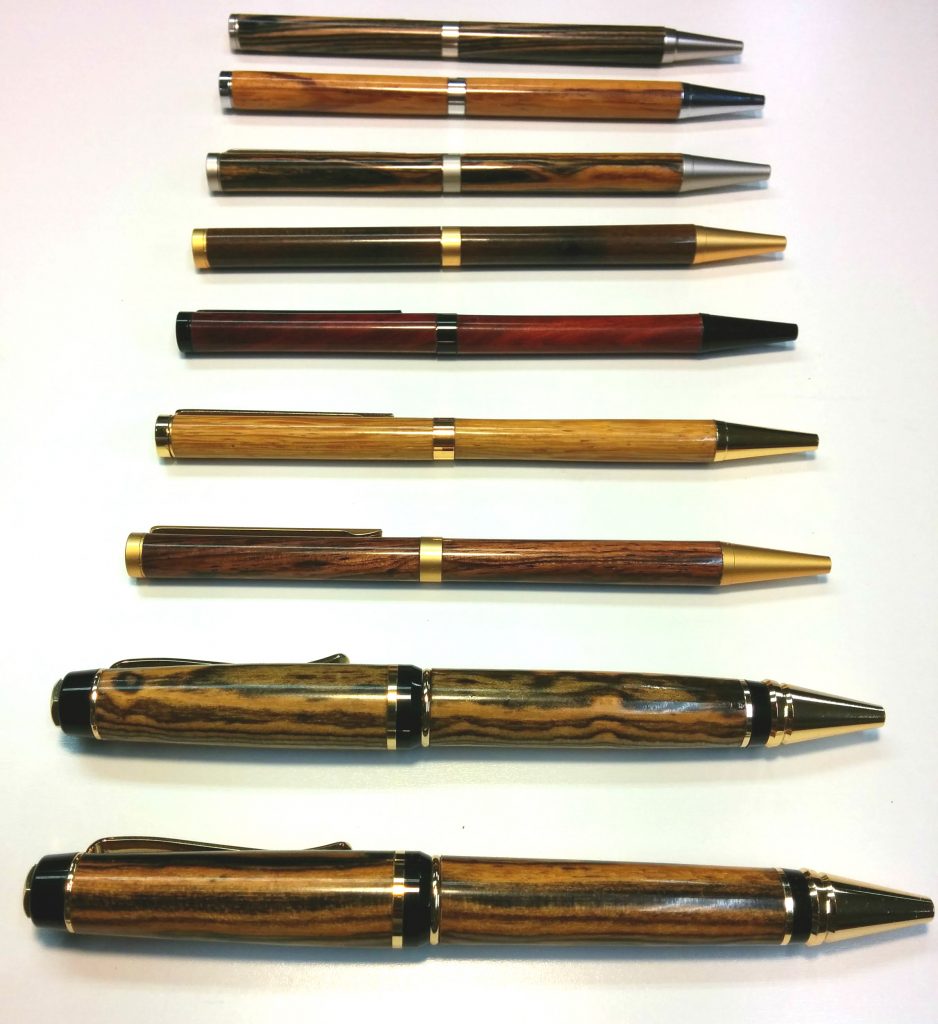 I hope that this was helpful. If you have any techniques or tricks to share, please leave them in the comments section below. Also, please consider signing up for my mailing list to be notified of future articles. I am also available on social media and can be reached at the links below.