Table Saw Enhancement – Converting Extension Table Into Router Table.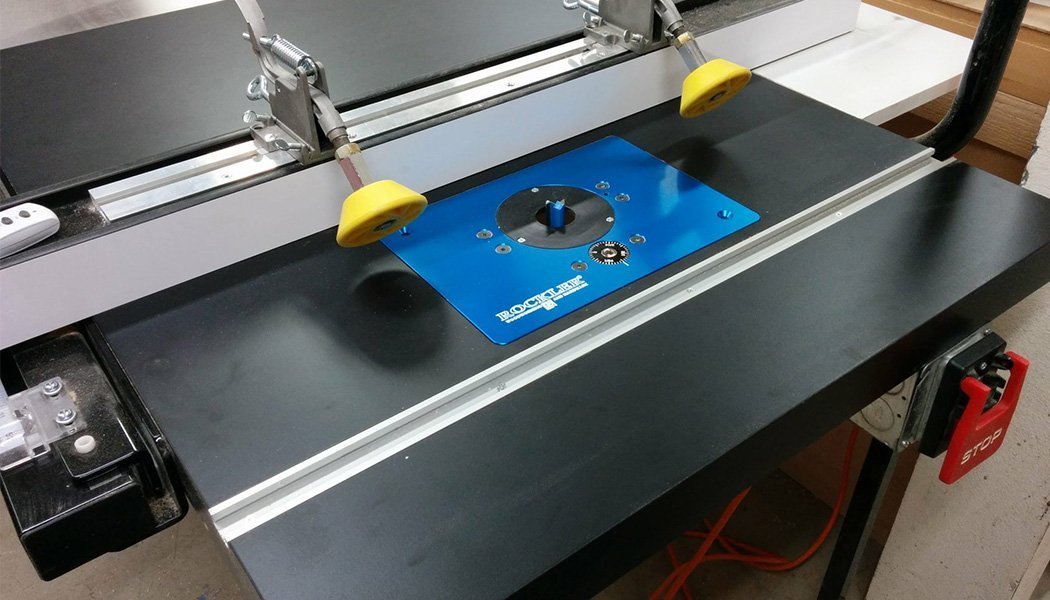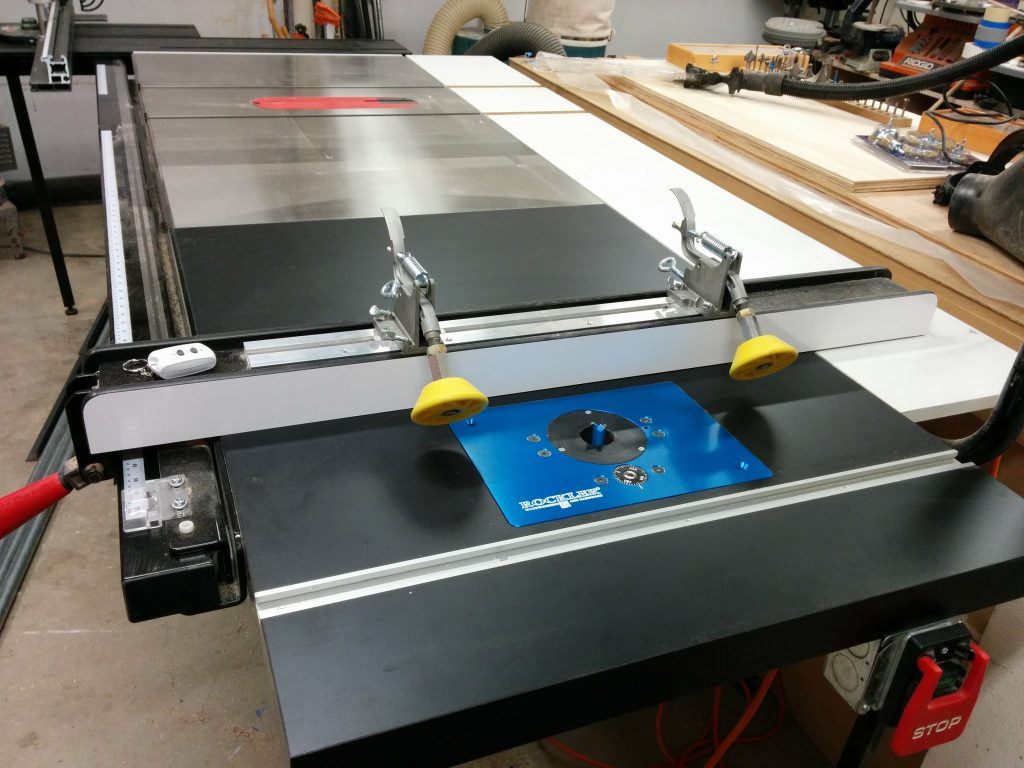 This is a continuation of my other table saw enhancements, Attaching a Sliding Crosscut Table Without Cutting Down the Rails and Attaching an Extra Cast-Iron Extension Wing.
The additional cast iron wing that I attached to my table saw moved the wooden extension table another 10″ past the end of my rails. This allows me to relocate my router table to the far-right edge of the table saw without having to cut notches in my front and rear rails to accommodate the miter slot.
Converting the extension table into a router table.
That's it! Up next is an enclosure for the router and maybe some drawers for storing router bits. For now, I've got some other projects that require my attention.
If any of this has been helpful to you, or if you have any suggestions or questions, please take a minute to post a comment below. I'd especially like to hear any suggestions for projects that you'd like to see me tackle.