Workbench: Part 6 – Finishing the benchtop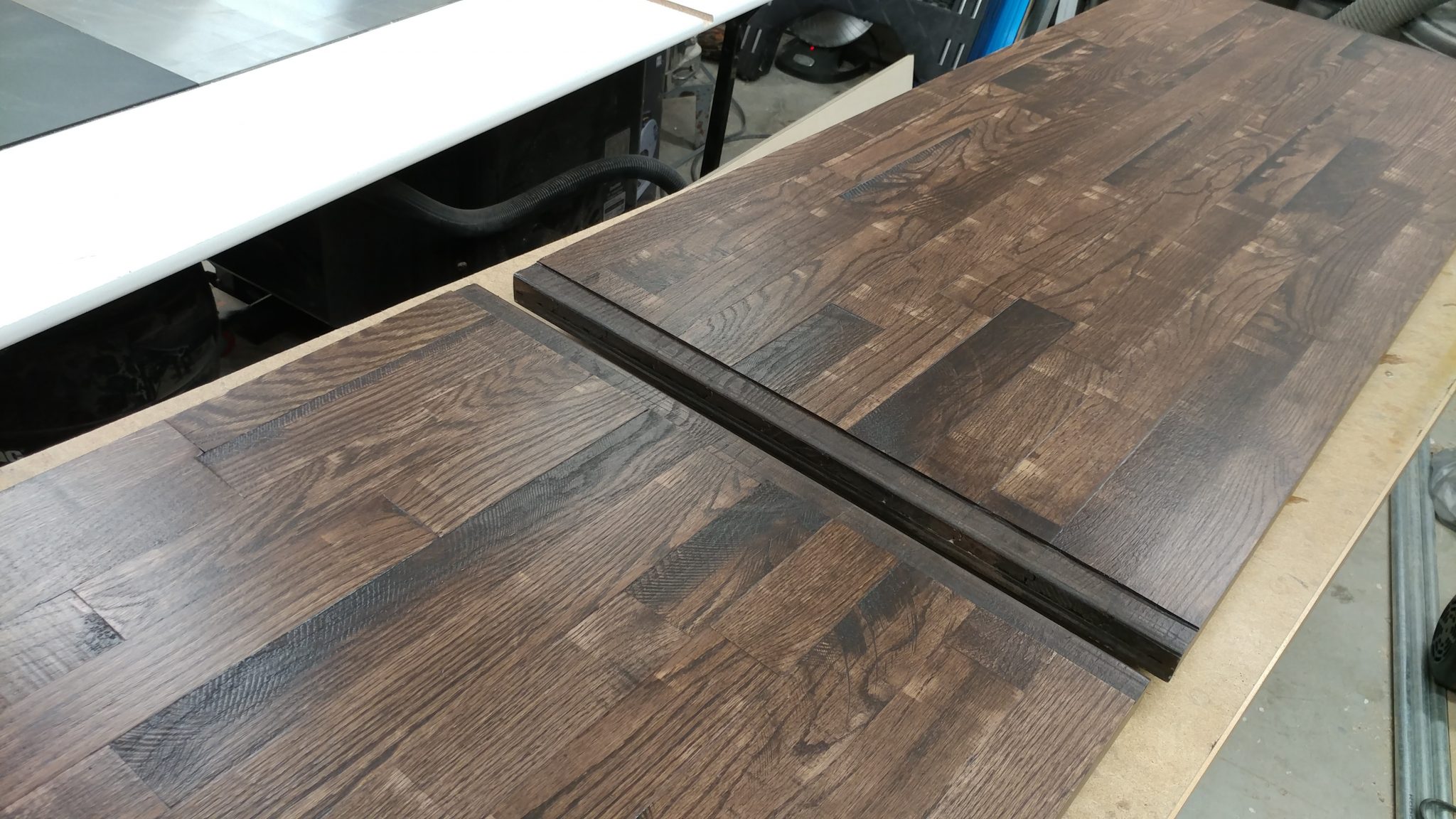 The workbench top is almost done. It's been glued up and cut to size. Now all it needs is the finishing touches to get it ready for the hardware.
Adding a shallow rabbet on the ends of each piece.
Applying a stain to the tops and sides.
Protecting it all with polyurethane.
Do you have any tips on staining and protecting your work? What has worked for you? Let us know in the comments section below.  I'd love to hear from you. Also, please consider signing up for my mailing list to be notified of future articles. I am also available on social media. Stop by and say 'Hi'. I can be reached at the links below.
Previous articles in this series…