Table Saw Enhancement – Attaching Extra Cast-Iron Extension Wing.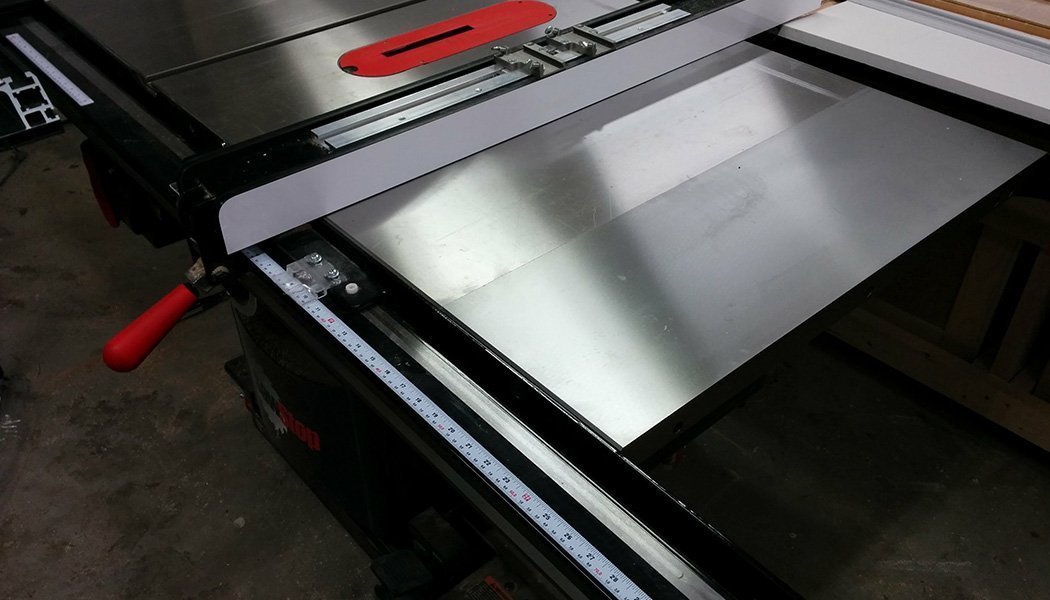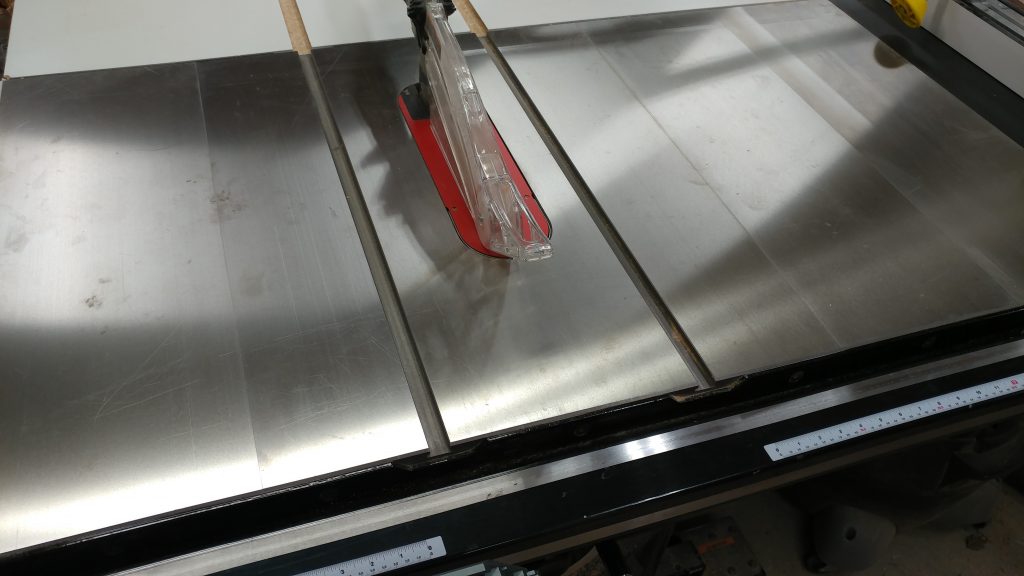 This is a continuation of Table Saw Enhancement – Attaching Sliding Crosscut Table Without Cutting Down the Rails.
Now that I'd removed my existing router table, I needed to relocate it to the right edge of my table saw. Since I use a miter slot on my router table and I wanted to avoid cutting notches in my front and rear fence rails, I decided to add an additional cast-iron extension wing to the right of my main saw table.
Installing an extra cast iron wing.
The additional cast-iron has been nice to work on. Drilling through the powder-coating wasn't as bad as I was expecting it to be. I'll most likely add one or two more cast-iron wings in the future. I know that there is a limit to how much I can add before the saw starts to tip when I try to move it but the sliding crosscut table may help offset the weight of all the cast iron.
If this has been helpful or if you have any questions that I failed to answer, please leave a comment below.
Up next, I'm adding a router table to the right end of my table saw extension table.