A lot has happened in the past few weeks that has kept me from updating my blog.  I'll try to summarize the important bits.
Recording for Bright & Shiny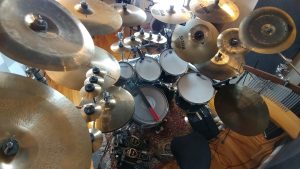 I spent some time working on a few more tracks for Bright & Shiny as well as reworking a few older tracks that I wasn't happy with.  I ended up re-recording a song that I was really struggling with since the timing is all over the map and I am playing along with pre-recorded tracks.  After recording the song sixteen times (no exaggeration) I finally came to the conclusion that I simply can't release something to go along with this song that I would be proud of.  I spoke with the engineer and he said that they're going to re-record the other parts with a click and get that to me so I can put down some decent drum tracks for it.
Slow-Motion video of new ride cymbal
I made a slow-motion video of my Sabian Vault ride cymbal that I featured a few weeks back.  This was mainly just a test to see what quality I can get out of my phone when filming at 120 frames-per-second.  Here's the video that I shot:
Recording for The Map of Alice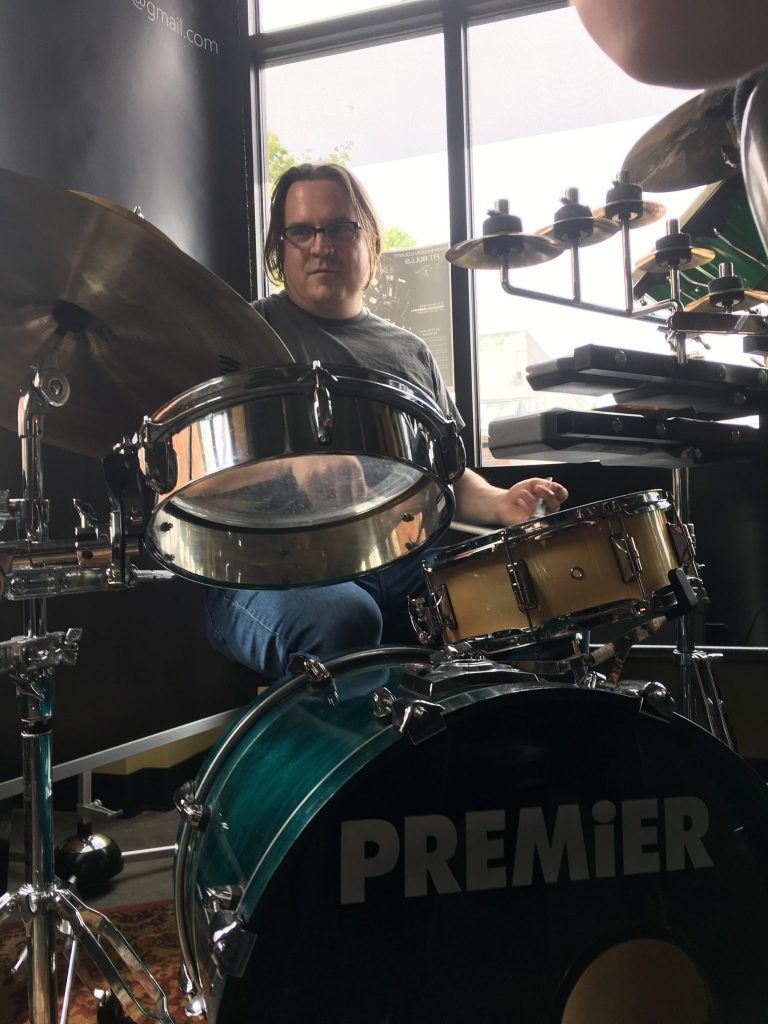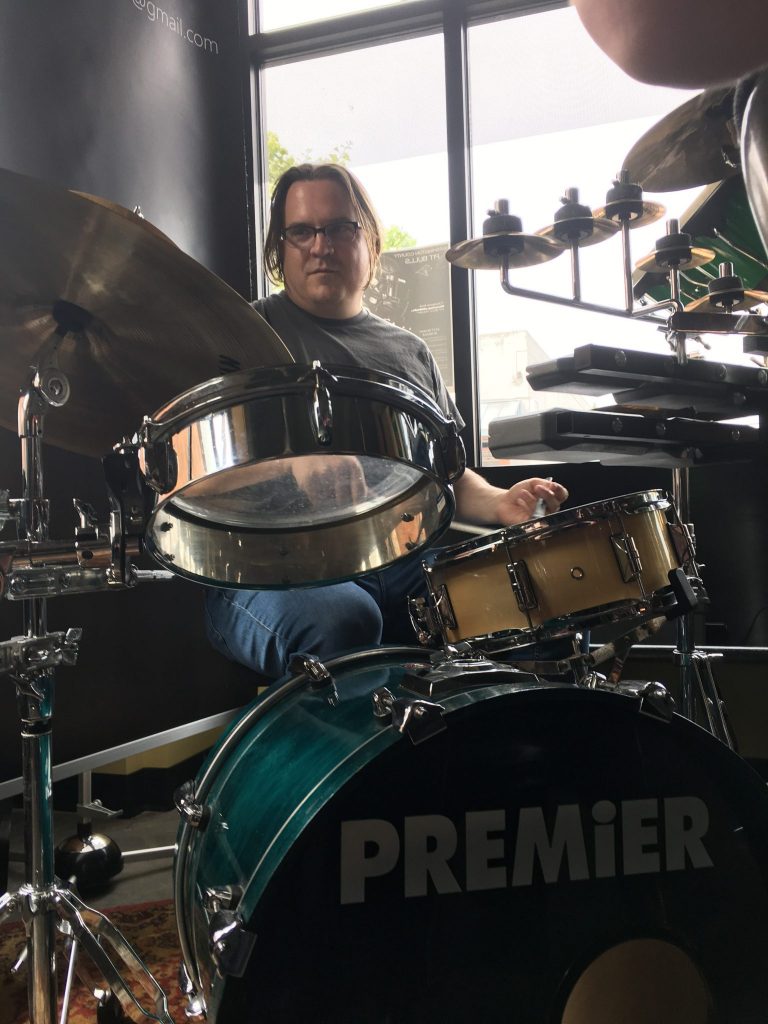 I will be producing the recording of three tracks for The Map of Alice, the local gigging band that I play with each week.  I'll be posting the progress here on this blog.  I will also be making a music video for at least one of the songs, possibly all of them.
Web site creation for The Map of Alice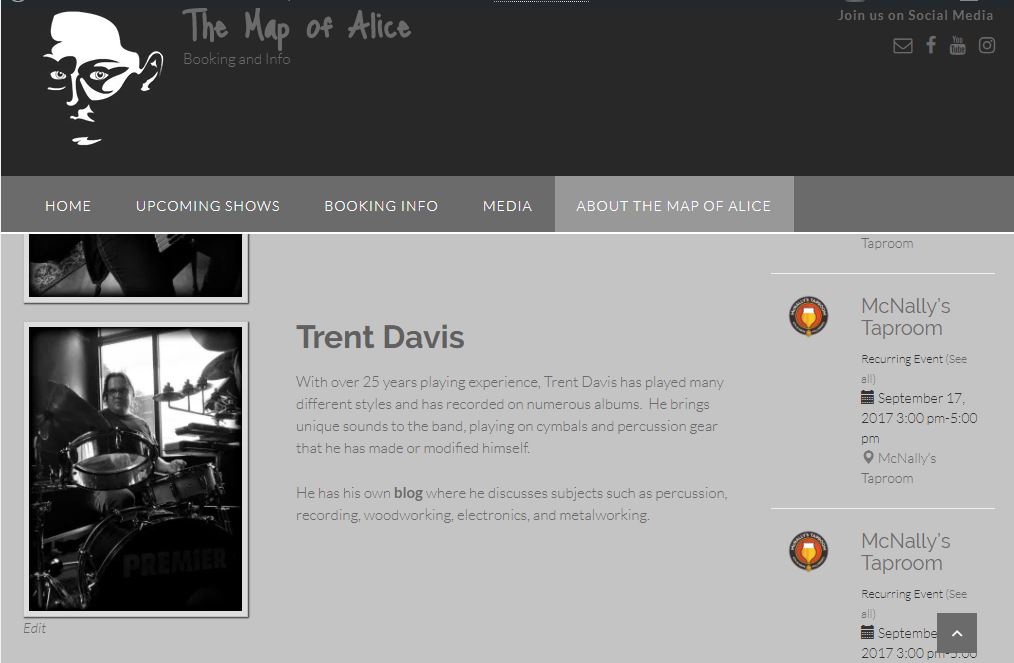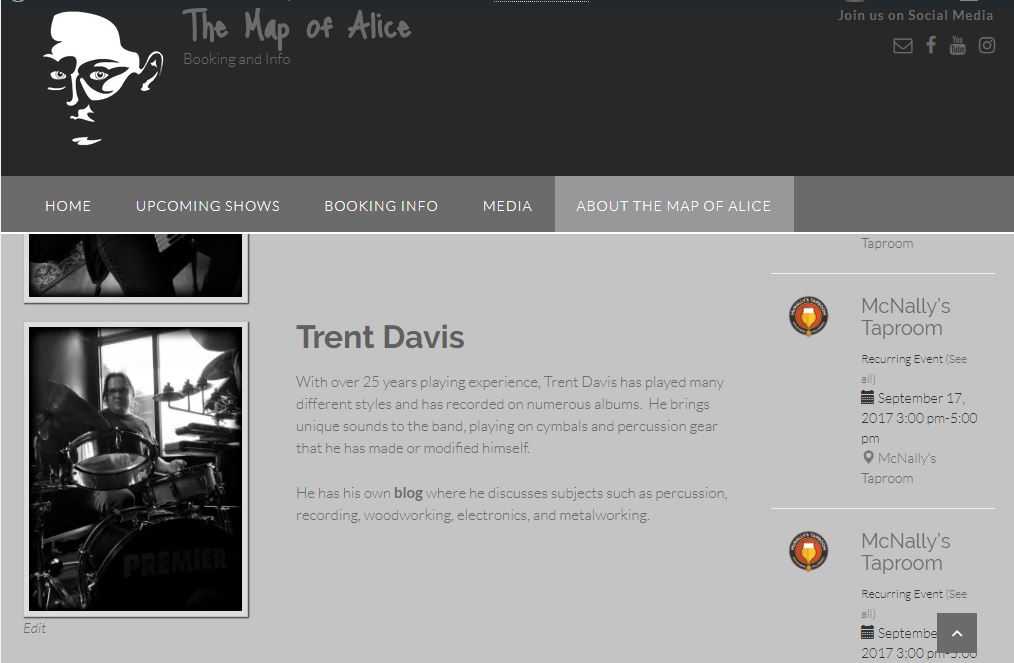 The time that I haven't been spending in the studio, playing live, or watching Twin Peaks, I have been spending on the new web site for The Map of Alice.  I'll announce when it has gone live.
Studio desk plans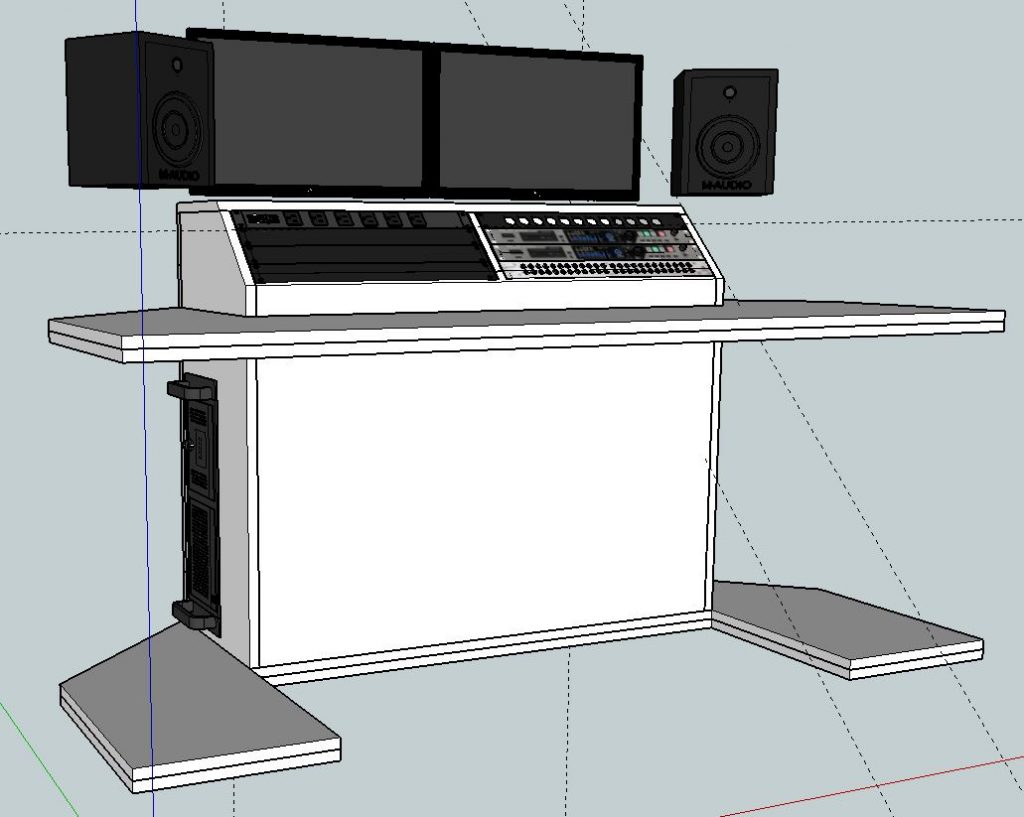 I've once again changed the plans for my studio desk.  My problem is that I only want to do this once so I'm being rather picky about how I put this together.  I don't have anything finalized yet but I'm getting close.
Shop issues
Work in the shop has been minimal, at best.  I can't even walk out there right now.  My main problem is that I have too much building material.  I've got piles of scrap lumber, cracked cymbals, metal stock, electrical components, and aquariums.  Yeah, that's right.  There's a big 55-gallon aquarium taking up a big chunk of space in my shop.  The kicker is that it isn't even mine.  Now that the busy August month is pretty much over and the weather is (hopefully) going to start cooling off pretty soon, I'll be able to focus on getting my shop into a usable state again and start cranking out some more build projects.
My daughter turned 18!
This actually took up a good chunk of my time.  My daughter, Audrey, turned 18.  We had a few get-togethers but mostly we've been trying to help her make the transition into adulthood.
That's it.  I'm sure I've forgotten a few things but the point is, I've been busy.