News – May 5th, 2017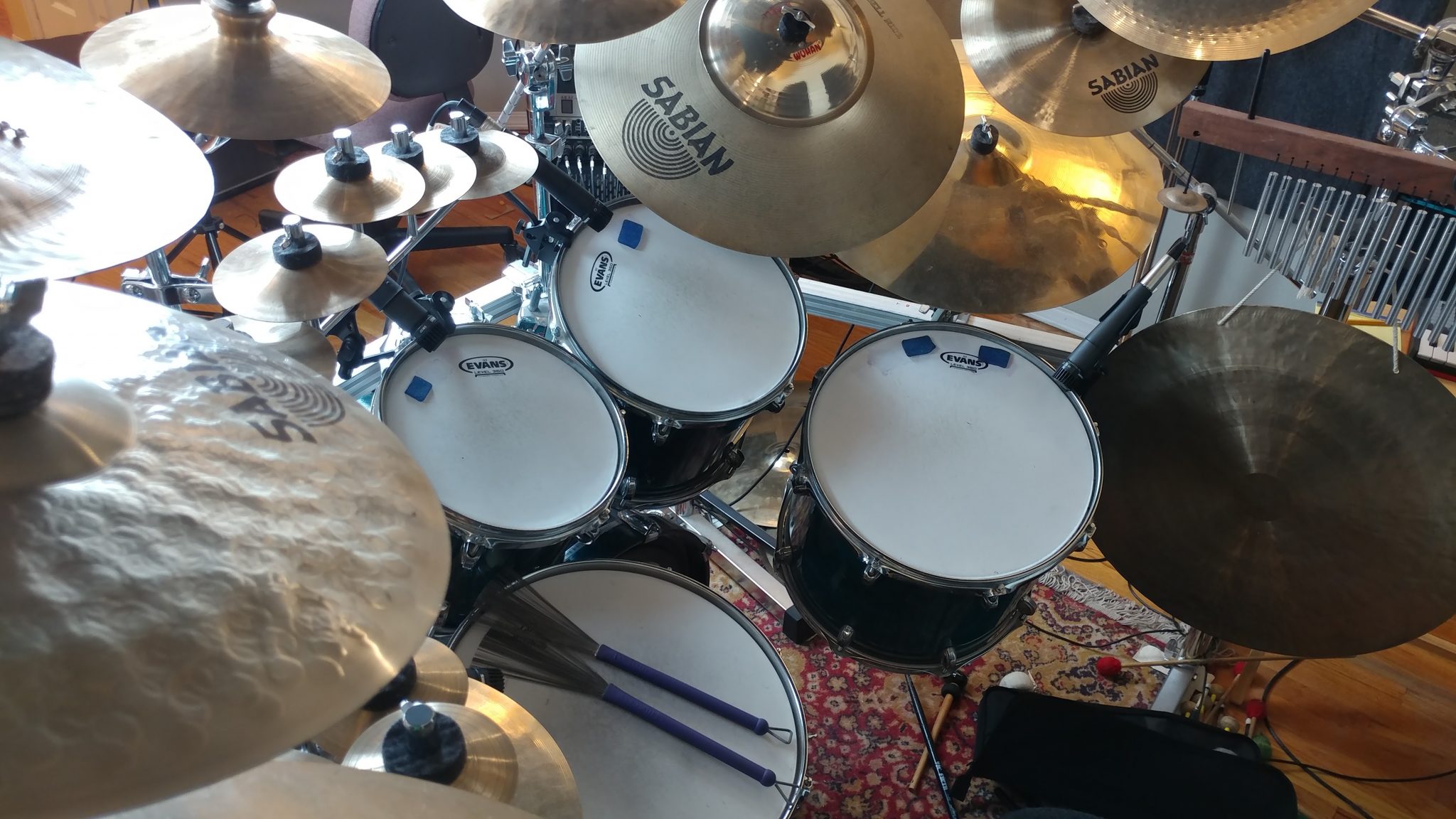 Current Projects
I've got several projects in the works and many more planned for the near future.  Below is a list and description of what I am currently working on.
Bright & Shiny
I'm about halfway through recording the drum tracks for the upcoming album by Bright & Shiny.  The style of music has been described as "dark cabaret".  I have a video of the various percussion tracks I recorded for the song Soothsayer that I may post soon, pending permission from the song copyright holder.
Jongwon Kim
I will soon be recording and performing the drum tracks for the upcoming album by Jongwon Kim.  I will also be recording the bass guitar parts that will be performed by Kevin Cameron.  I actually already have several of the drum tracks recorded but I put that project on hold as it seemed that the song structure was going to be changing.
Here is one of the tracks that I performed.  I made a video of the recorded performance.
The Map of Alice
I have recently joined the project The Map of Alice.  This is a live band that performs improv gypsy jazz.  The band consists of two guys on acoustic guitar, myself on drums and my daughter Audrey on accordion.  We perform somewhat regularly in the Hillsboro area,  We are planning on doing some recording and video soon.  Their YouTube channel can be found here: https://www.youtube.com/channel/UCcJrxAe-Ol-VXn_HRz2DtYg
SM57 Right-Angle Mod
I have already performed a right-angle mod on one of my SM57 microphones.  I have several others that I will be doing this to.  I'll be making a write-up on how to do that once I get a chance to actually do this.
Shop Cabinets
I badly need to make new shop cabinets.  I threw these together a few years back without much thought to them other than making them a uniform width and easily swappable due to the cleat system installed in my shop.  They're too shallow.  I'm making new ones that are 16″ deep and will have doors.
Studio Desk
I've been long planning on making a new studio desk.  I've designed 9 different versions and I haven't been 100% happy with any of them.  I have a few requirements that are making this challenging.
It needs to be on wheels.
It needs to have one side that is a computer desk for the recording engineer and the back should have a computer monitor that mirrors the engineers display for the musician.
It needs to have rackspace.  Specifically, I need one 4u rack for the PC, and one 4u (or two 2u racks) for the musician's side which will have patchbays and tuners and one 4u (or two 2u racks) for the engineer side with the power strip and the recording interface.
It should be wide enough to house a single computer monitor and two studio speakers.
It needs to be self contained.  I want to be able to plug one power cord and one ethernet cable into the back or side of the desk and have everything work.
I'm getting closer to a final design.  I'm toying with the idea of designing it like a road case so I can pack it up and throw it in the back of my car and take it out for some remote recording.
Road Case for Live Shows
Speaking of road cases, I'm going to design and build a more portable version for housing a mixer and any live gear.  I'll keep you posted on any progress on this.