I Finished the Light Grid!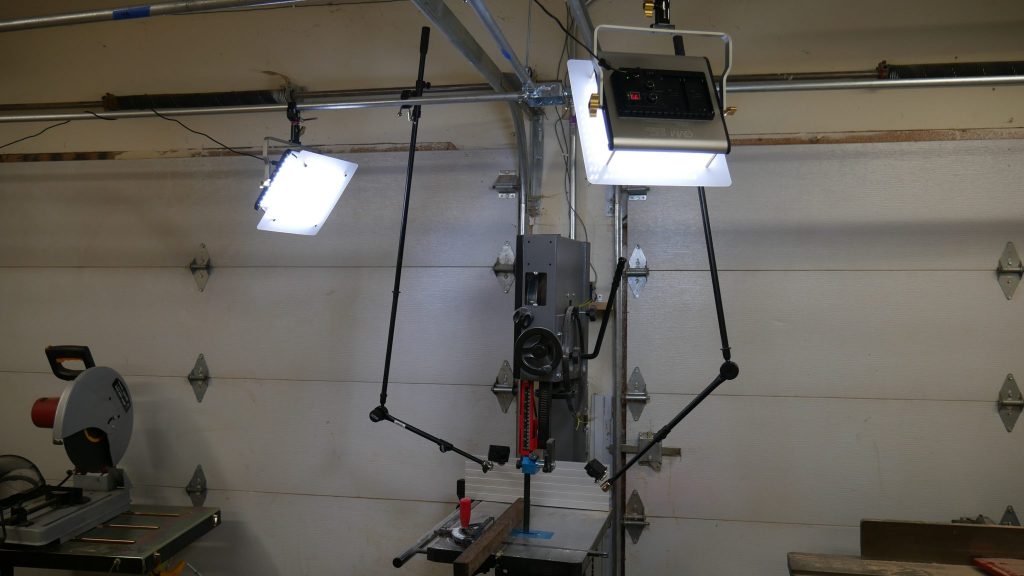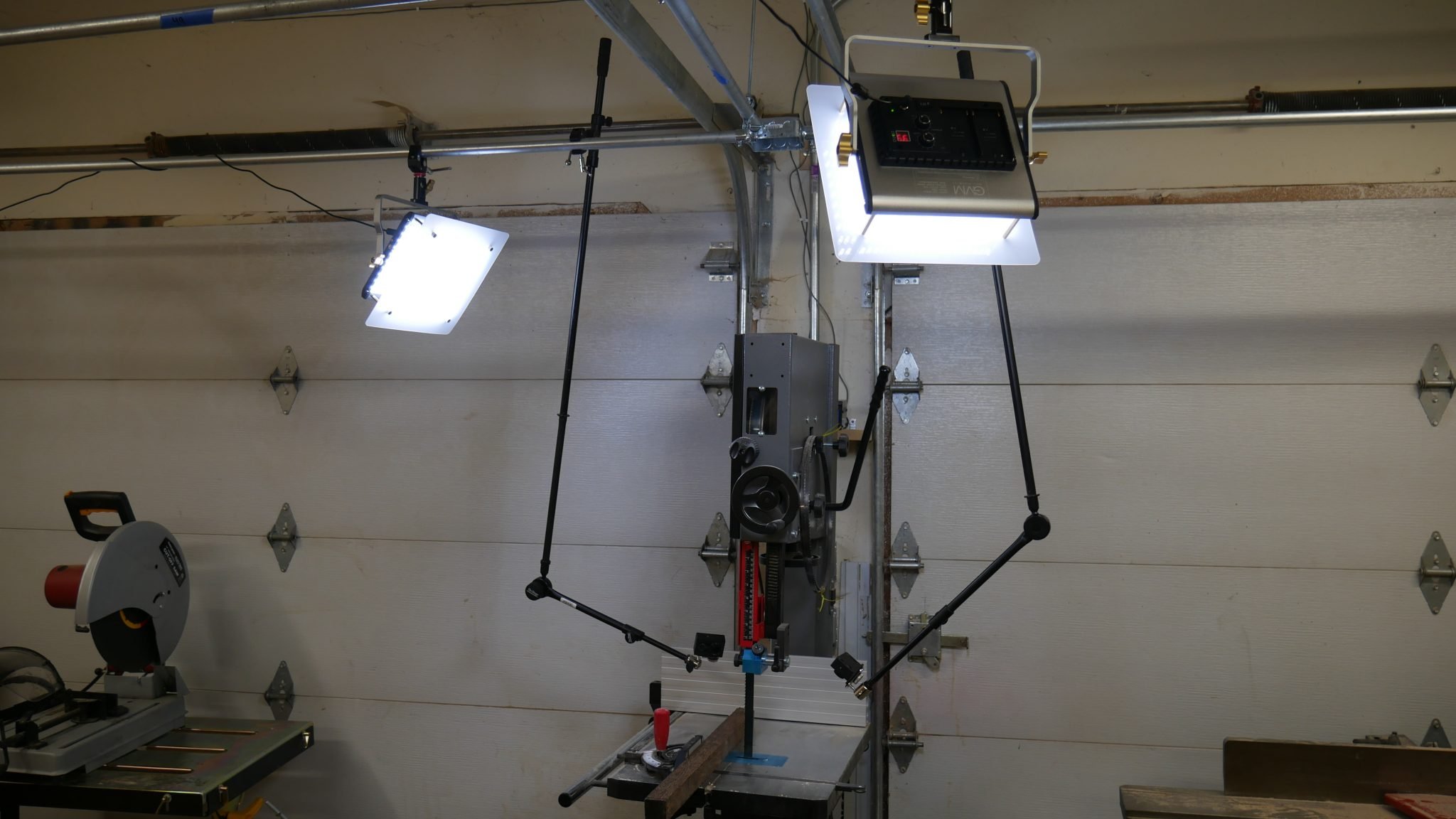 I created a quick mock-up of how the lights and cameras might be attached. In this photo I've got two LED lights aimed at the bandsaw, and two action cameras (similar to a GoPro) mounted on telescoping microphone stands. This allows me to get the cameras right in there next to the blade while not causing me to modify the way I work in the slightest because of some bulky tripod legs.
I'm working on a video documenting how and why I created the light grid. I'll also be adding components to it as well, such as a jib for positioning a camera and some tracks for panning the camera around.