Live Performance with Cody Weathers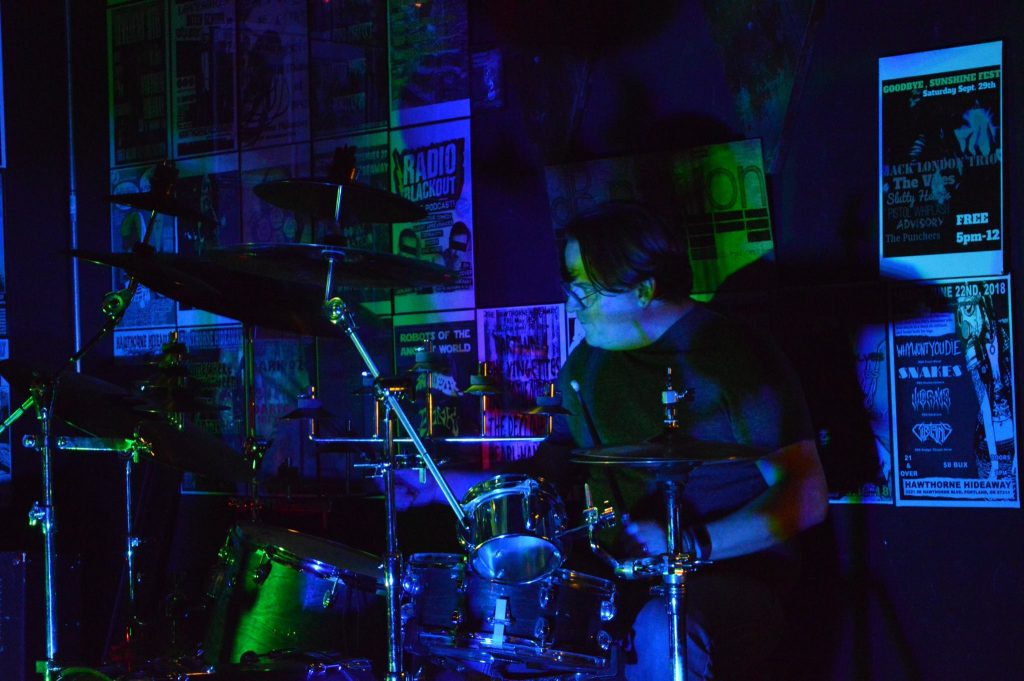 I got to perform with Cody Weathers and The Men Your Mama Warned You About this past weekend. This is only the second time I've sat in with them, the last time being almost a year ago.
I felt that the show went well. I didn't have time to do a rehearsal and I wasn't that familiar with the songs but we got through them without any major problems. Cody is the singer/songwriter and usually plays drums. The guitarist was unable to perform so Cody asked me to fill in on drums so he could switch to guitar.
The music is sort of a Dave Matthews meets Ella Fitzgerald in that it is slightly funky rock with scat vocals mixed in. It's a lot of fun to play.
I've included recordings for seven of the eight songs we played below. Keep in mind that I was very unfamiliar with the songs so be gentle in your criticisms.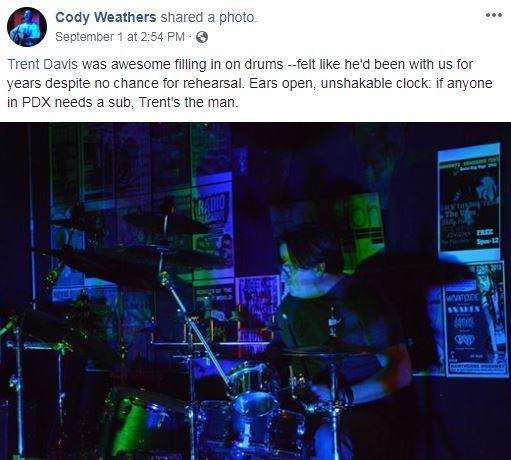 For those that are interested, here is a list of the gear I used during this show:
Drums (Premier XPK)
14″ X 20″ Kick
5-1/2″ X 14 Wood Snare
14″ X 14″ Floor Tom
4 X 6″ Tama Mini-Timbale
Cymbals
13″ Sabian AAX Studio Hats
16″ Sabian AAX Studio Crash
12″ Sabian Glennie's Garbage
10″ Custom Wuhan China Crash
12″ Custom Wuhan China Crash
21″ Sabian AA Raw Bell Dry Ride
22″ Sabian Omni
13 different custom chime cymbals
The two custom Wuhan china crashes and the 13 custom chime cymbals are all ones that I made myself by modifying cracked cymbals. You can see my process for modifying them in the article on Cutting Down a Pair of Wuhans. This isn't the exact cymbals that I used for this show but it shows my process for making custom cymbals. You can hear them in the recordings since I play them quite a bit. The Wuhans have a very trashy hiss-like sound and the chimes are … well … chimey.
Finally Turned a Few Bowls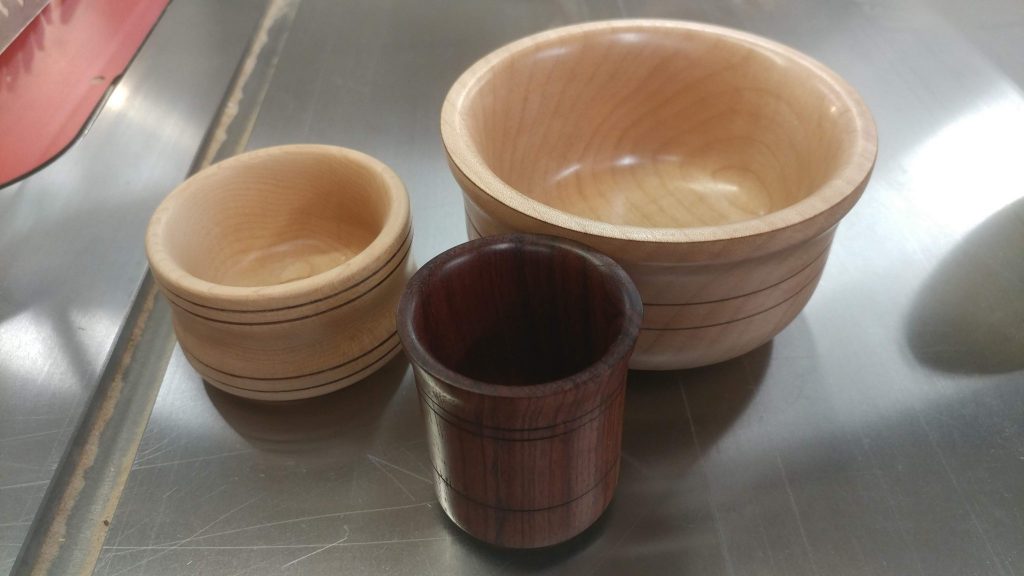 I've had a lathe for years but never had an interest in turning vessels (cups, bowls, vases, etc…). I finally decided to give it a try this past weekend and I have to say that I'm hooked. I don't really have the right tools to pull this off easily but I'm getting the hang of it anyhow.
In the process I got to be familiar with Howard's Beeswax & Orange Oil finish. I was introduced to this through the videos of Carl Jacobson. If you haven't checked out his videos then I very highly recommend you do. He is one of the nicest, coolest guys you'll ever meet and his woodturning is amazing.
I had previously used Hut Crystal Coat with generally positive results. I think I'm more satisfied with the finish of the Howard's since it has a more silky feel to it.
It's kind of difficult to tell but the piece pictured here is pretty small. I went digging through my box of turning stock and found a piece of (what I believe is) bubinga. It was pretty small, too small to use the Nova chuck to hold it. I got to use my cole jaws which could just barely hold it securely. I like the way it turned out.