I Decided to Make a Rainstick
I've wanted to try my hand at making a rainstick for some time. Not that I really enjoy playing with them but it seems like a fun project, especially with the amount of experimentation you can do. Like most of my projects, I start with a prototype. Like a fool, I forgot how horrible it is to turn MDF on a lathe.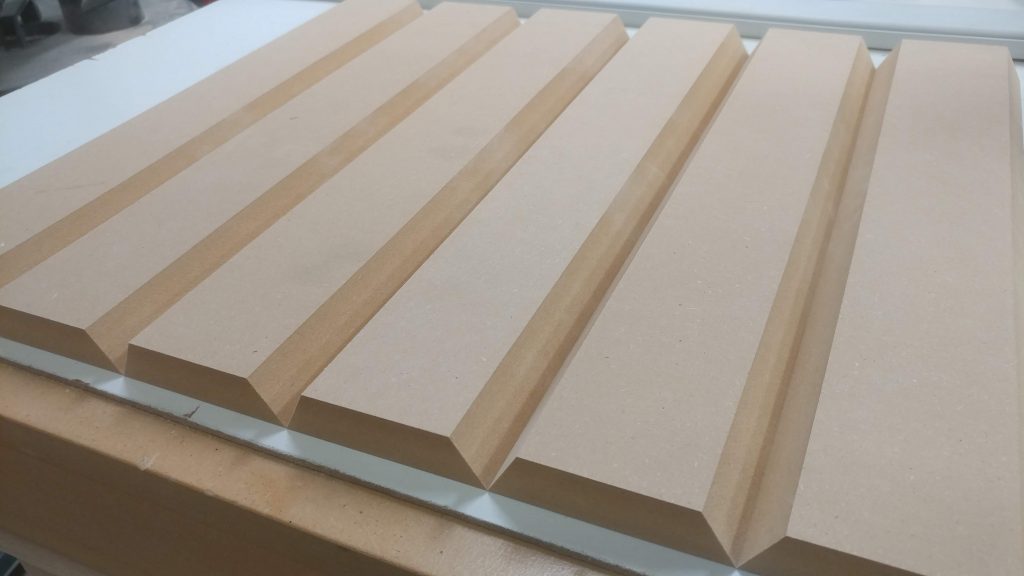 I started by cutting staves on my table saw. I used the Stave Calculator to calculate the dimensions and angles for each stave. Since it is only six stave, the calculations are pretty simple but I always like to double-check my calculations.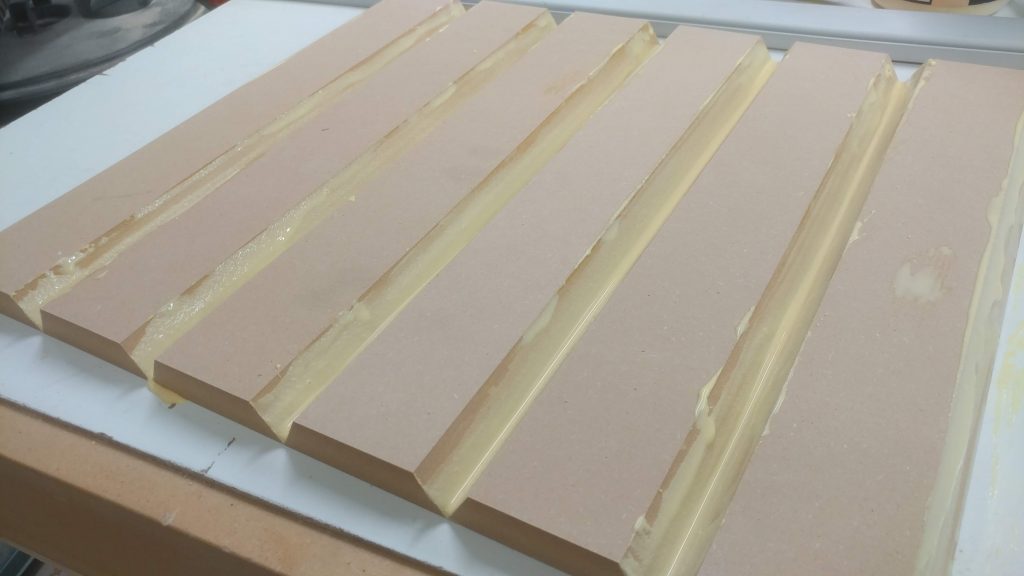 I applied glue between each of the staves. One thing I didn't get a picture of is how I laid each stave next to each other and applied strips of tape to what is now the underside of the staves so the whole thing can be rolled up into a tube.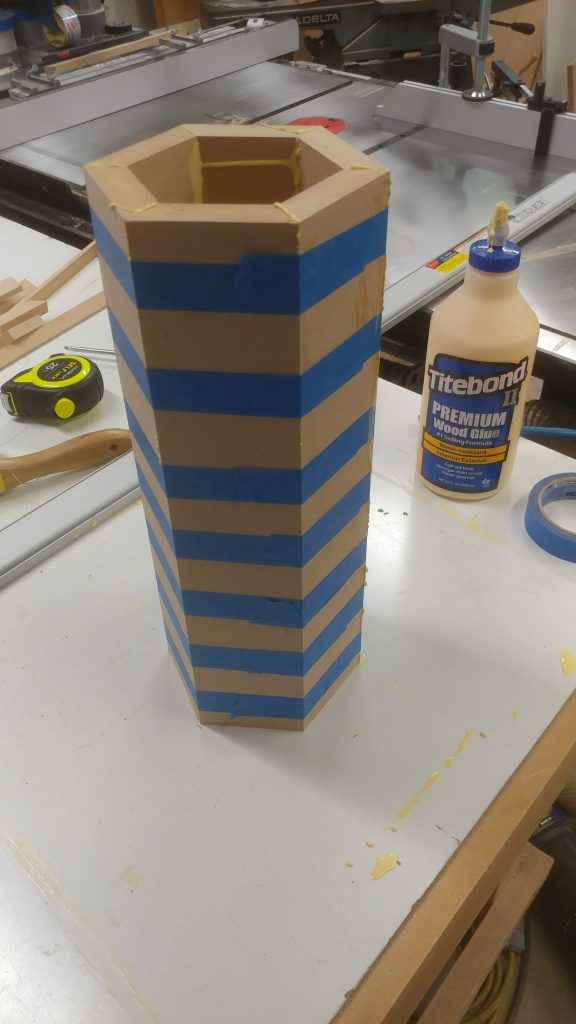 After applying the glue, I rolled it up and added more tape to act as a clamp.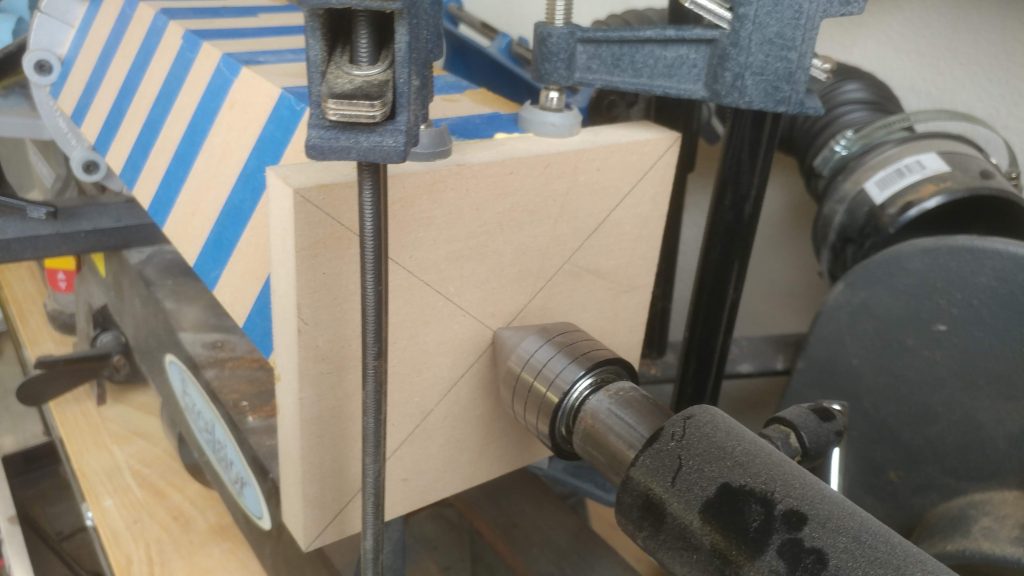 I cut a piece to act as an endcap and glued it to one end of the tube, using the lathe to clamp it together while the glue dries.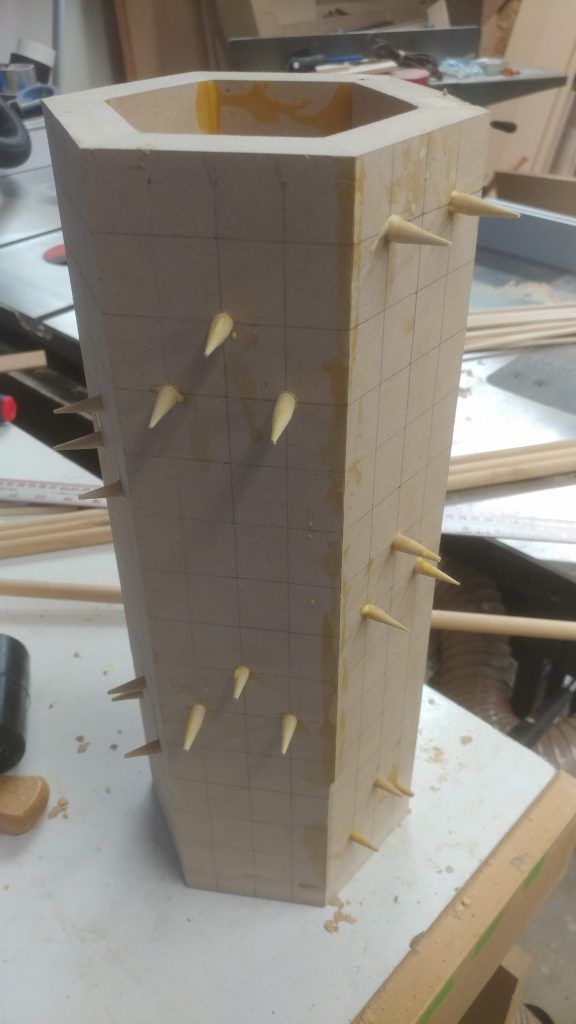 After it was all dry, I drew a grid on each stave and drilled holes through one side, then at corresponding locations on the opposite side. I then took some 1/4″ birch dowels and sharpened one end with a pencil sharpener so I could guide it through one hole and into the opposite one without having to deal with the alignment of the two holes being slightly off. These dowels were glued in place. It looks pretty deadly at this point.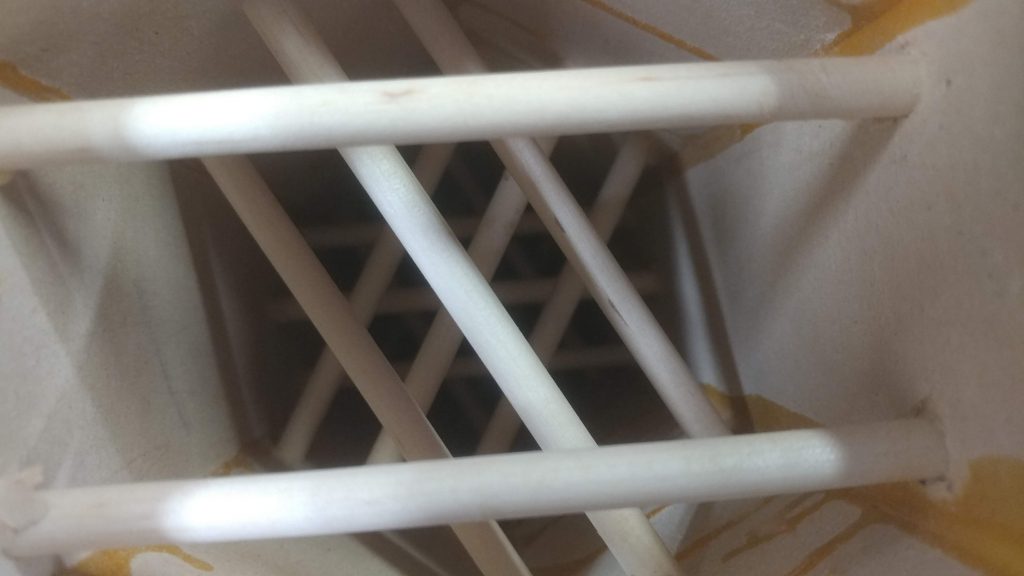 Here's an internal view. You can see that there is a lot of glue in there. This is fine because it just adds more bumps for the rainstick filler to bounce off of.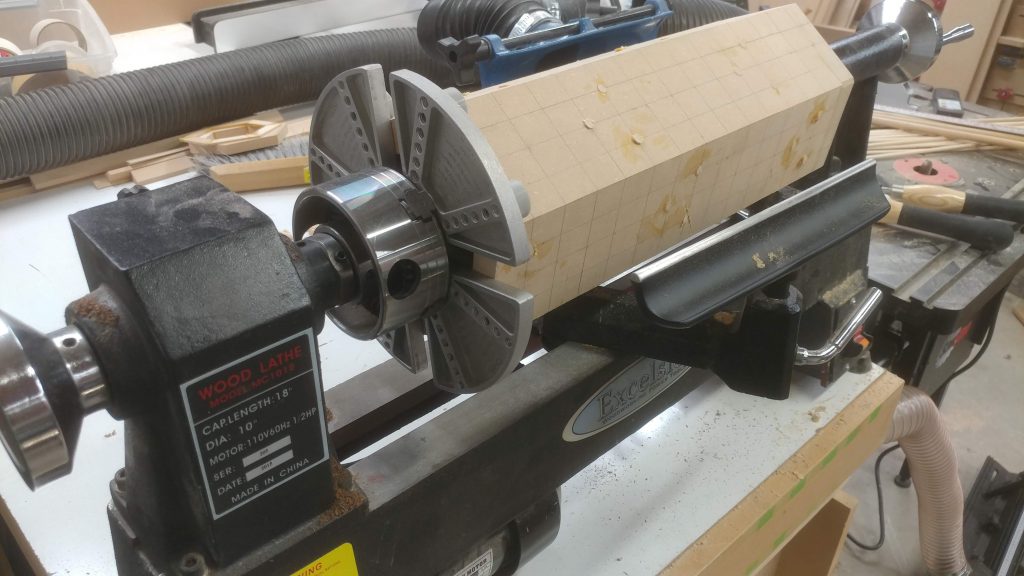 I trimmed off the spikes and put the prototype on the lathe.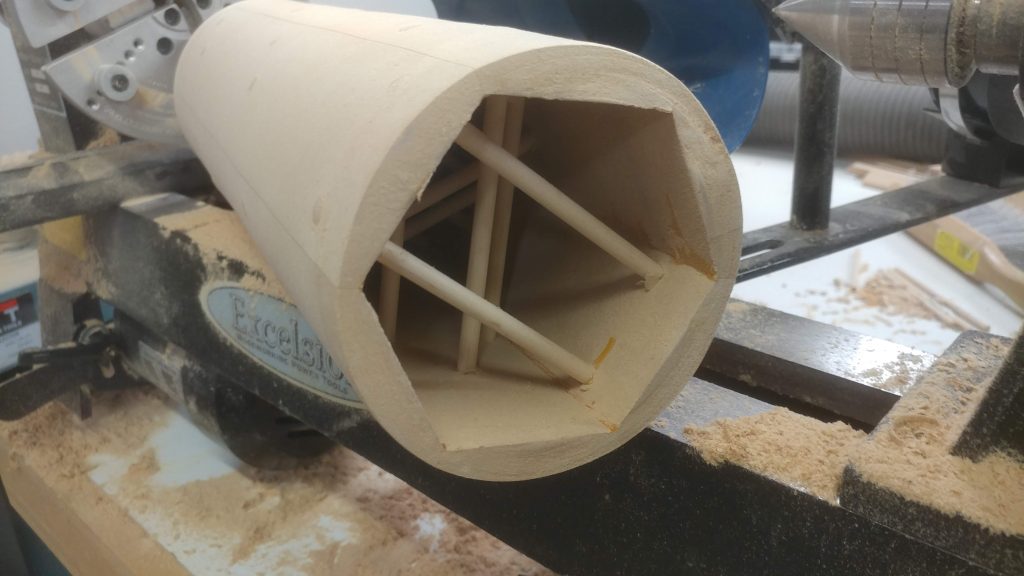 After a lot of turning, I got it it so the thinnest parts of the walls were about 3/16″ thick. Since this is just MDF, I don't really want to go much thinner.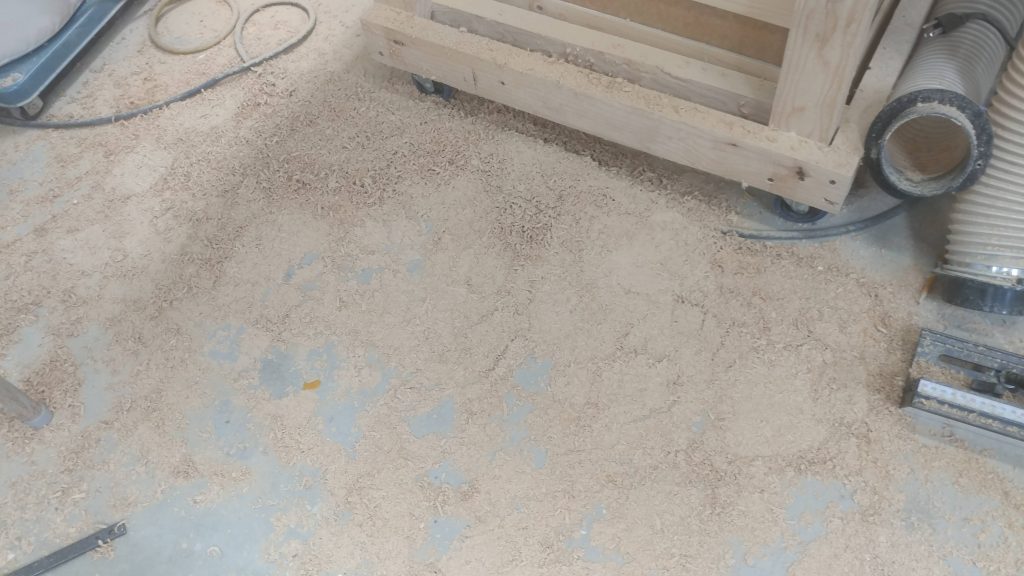 As you can see, I made quite a mess.
I left one end open so I could experiment with different fillers. I tried unpopped popcorn and rice. I also want to try sand and B-B's,
I'm ready to make my first real rainstick. I've decided on a few things.
The diameter is too big. I'm going to aim for about an inch narrower.
I'm also going to aim for thinner walls if I can make it work.
The dowels need to be thinner as well and more frequent.
Rice is a great filler but I need to add a lot more.
I'll do a detailed write-up and possibly a build video when I make a real rainstick.
Any ideas?
Have you ever made or even just played a rainstick? If so, do you have any ideas of different construction techniques or materials that would make this more interesting?
Feel free to share your thoughts in the comments section below.
If I use your idea, I'll be sure to credit you. I might even feel the urge to send out a free rainstick to whomever gives the most interesting idea. The idea needs to actually work, however. Filling the rainstick with gummy bears is definitely interesting but lacks certain acoustic characteristics that I am looking for.
Don't ask me how I know this…