News – May 7th, 2018 – New Router Table and Emptying The Coffee Cans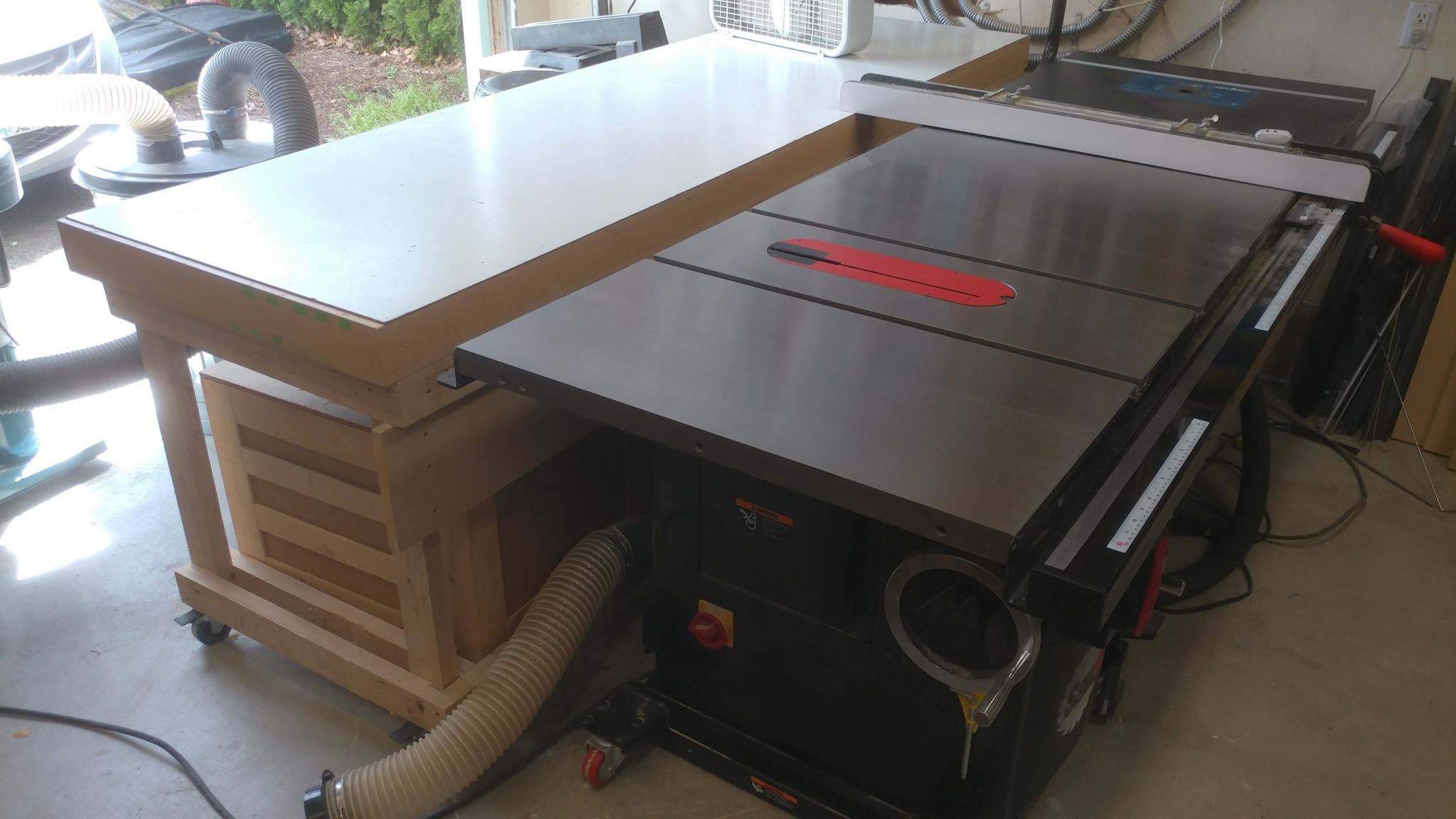 There have been some major changes in my shop. Unfortunately, I haven't been able to actually build anything but that should change soon. The picture above shows my table saw and outfeed table. I took this photo because I knew that this was the cleanest my shop would be for quite a while.
New Cast-Iron Router Table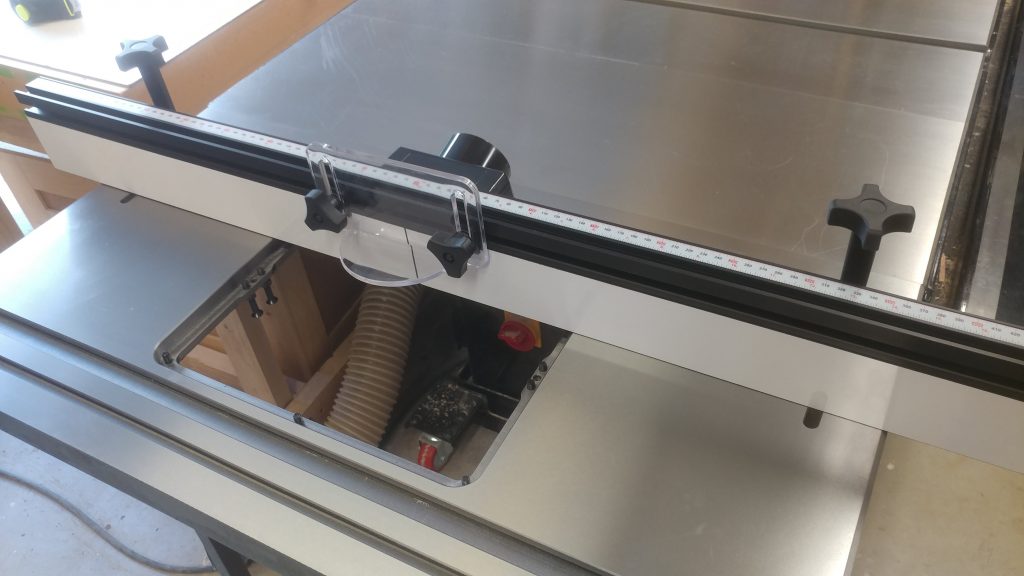 I finally gave in and upgraded to a cast-iron router table attachment for my table saw.
I bought the ICS Inline Router Table from SawStop. I bought it without the router lift and the dust enclosure for a few reasons. One is financial; we just put a new roof on our house. The other is that I wanted to see if my existing router lift would fit in it and if so, how tight of a fit was it. In the area of router lift/insert dimensions, there doesn't appear to be any "official" standard. As you can see, my lift doesn't fit. It's totally the lifts fault. Time to get a new one. Fortunately, I already found a good home for my old lift and even the router table I built.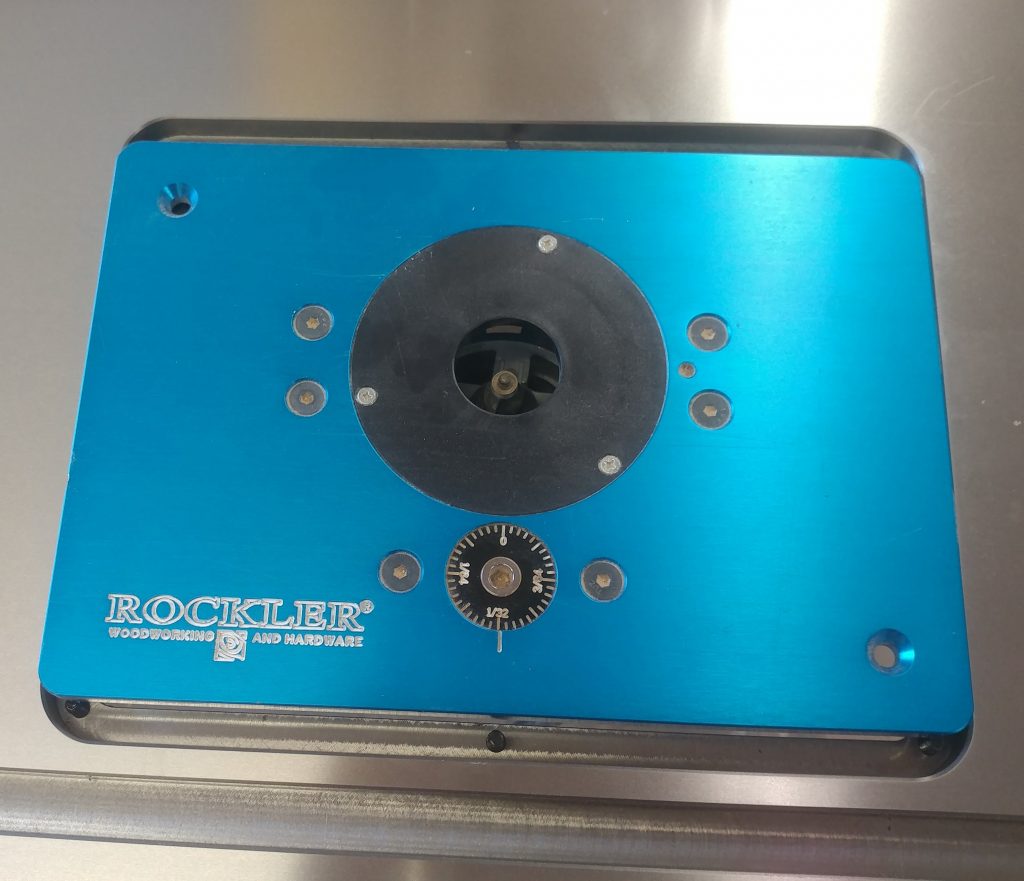 Cleaning Out my Coffee Cans of Hardware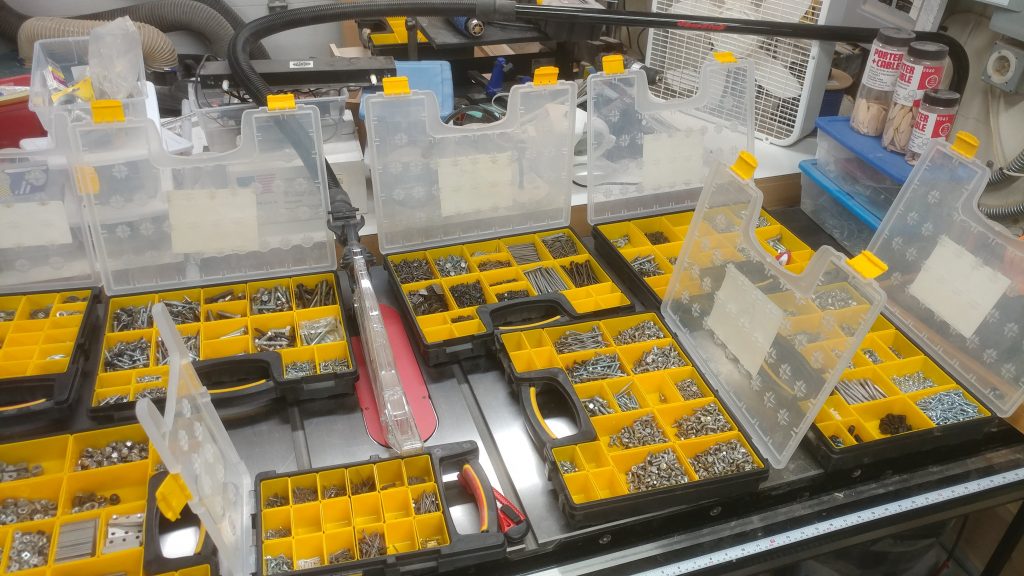 I spent the past week going through all of the coffee cans of hardware that I have been accumulating over the past few years and sorting them out. What you see here is how it looked about halfway through the process.
This is all part of a new phase in my shop. I'm going through everything and getting rid of things that I don't or won't use. I'm actually considering getting rid of my jointer since I only use it once or twice a year and it takes up a ton of space. I haven't decided yet.
I dismantled my electronics workbench. This consisted of a torsion box top that sat above my jointer and was my attempt at utilizing the space of my jointer into something more usable. As it turns out, it was just another horizontal surface that gathered junk. I'm hoping that limiting myself in this way will make for a tidier shop.
I feel like I'm at a turning point. I'm going to focus my woodworking into the areas that interest me rather than trying to cover a bit of all of it. I plan on doing a mental inventory of what tools I do and don't use in my shop. I have access to other tools at work so I may just decide to get rid of some of them that I don't use that often, such as my jointer, scroll saw, and maybe even my metal lathe.
How about you?
Do you think it's better to have as many tools as possible or to limit yourself to just your areas of interest? Let me know by leaving a comment below.