It's been a few months since my last update and a few people have asked if I was still around. Here's what's been going on…
Death In The Family
Sadly, my family was dealt a tragic blow with the death of my mother-in-law on March 1st. She was a truly inspiring person and one of my best friends.
She was an art teacher at Heritage High School in Vancouver, WA. Unlike most art teachers, she didn't just teach kids to draw and finger-paint. Rather, she taught 3D animation, video game design, 3D printing, and many more subjects that changed throughout the years but were always exciting and engaging.
Some of her students went on to work at places like Pixar and Laika and she had working relationships with such companies as Wacom and Big Fish Games.
I assembled a five-minute video for her memorial service which was attended by several hundred people, many of them current and previous students.
It's difficult to fill the void left in your life with the loss of a person like her, especially when it was as sudden and unexpected as this. My family has had to adapt to the sudden imbalance but we have supported each other well and this experience has brought us all a bit closer together, not that that was a problem to begin with.
Since she was an educator and passionate about art, I decided it would be nice to create a scholarship fund in her name. We are working on this now and it looks like it is going to happen.
Table Saw Rust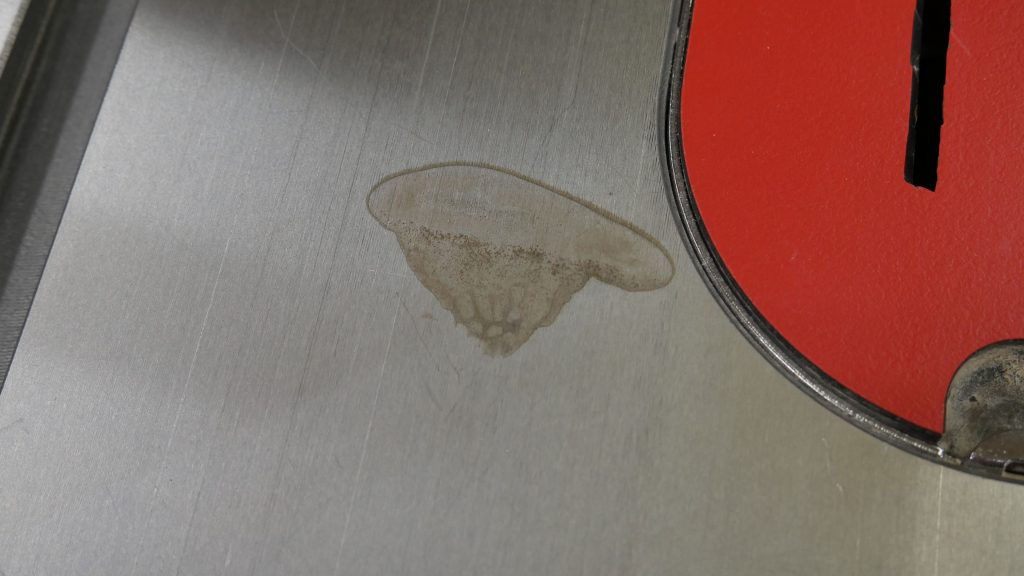 I had to do a hasty glue-up and I didn't have space on my assembly/outfeed table for it to dry. Like a fool, I set it up on my table saw to dry, but I forgot to deal with the glue squeeze-out. Then, family required me to focus on other things for a few days. When I came back to it, the glue had dried on the cast-iron.
This gave me a good opportunity to apply the technique in one of my other articles on removing rust and protecting a cast iron table top. I'm happy to say that the rust has been removed.
Playing around with Macro-Photography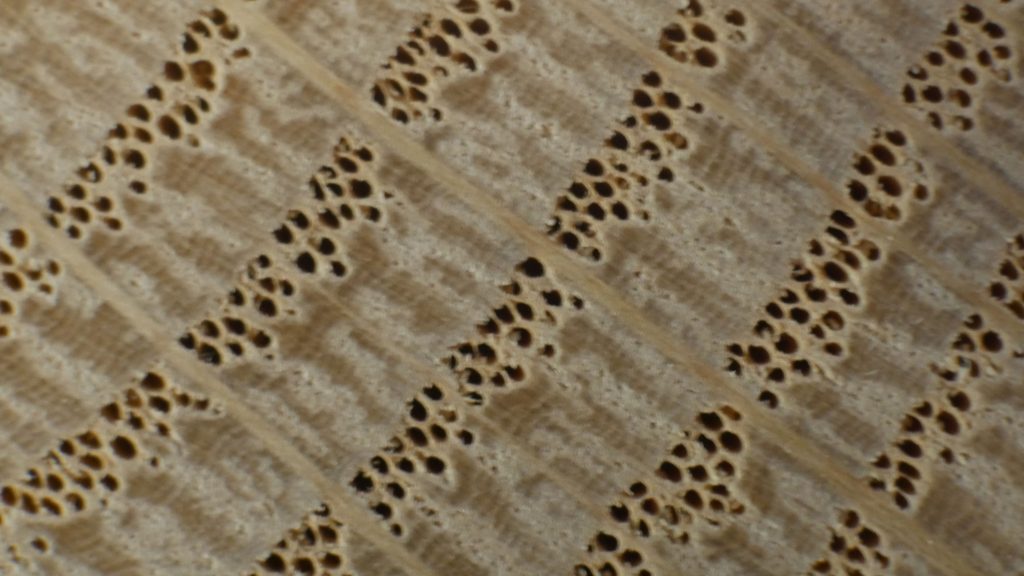 I recently started playing around with macro-photography but not with any degree of seriousness/ I'm just having fun. Above is a piece of oak endgrain. Below is a nailhole in a piece of recycled barnwood. Both shots are blurry because I clearly have no idea what I'm doing.
The featured image at the top of this article is a close-up of one of the rust spots I removed from my table saw. It's interesting how the focus works with macro photography. I've got a lot to learn but so far it's been fun.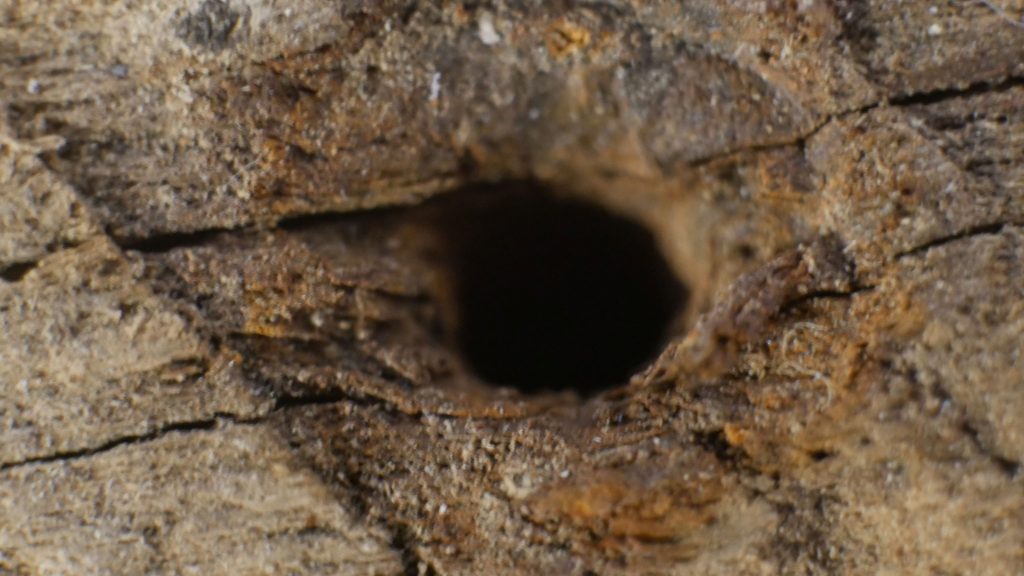 General Shop Updates
My shop is a mess. Don't judge; yours probably is too.
I've been working on trying to add more storage and organization to my shop, all while adding more metalworking tools, so I'm fighting myself every step of the way. As soon as I clear up some space, I fill it with something new.
I gave in and started replacing my shop-built storage solutions with commercially available storage options. I prefer to use hand made solutions when available since I can customize them but I really hate making drawers which led to me having tools set up on carcases that just end up with crap stuffed in them.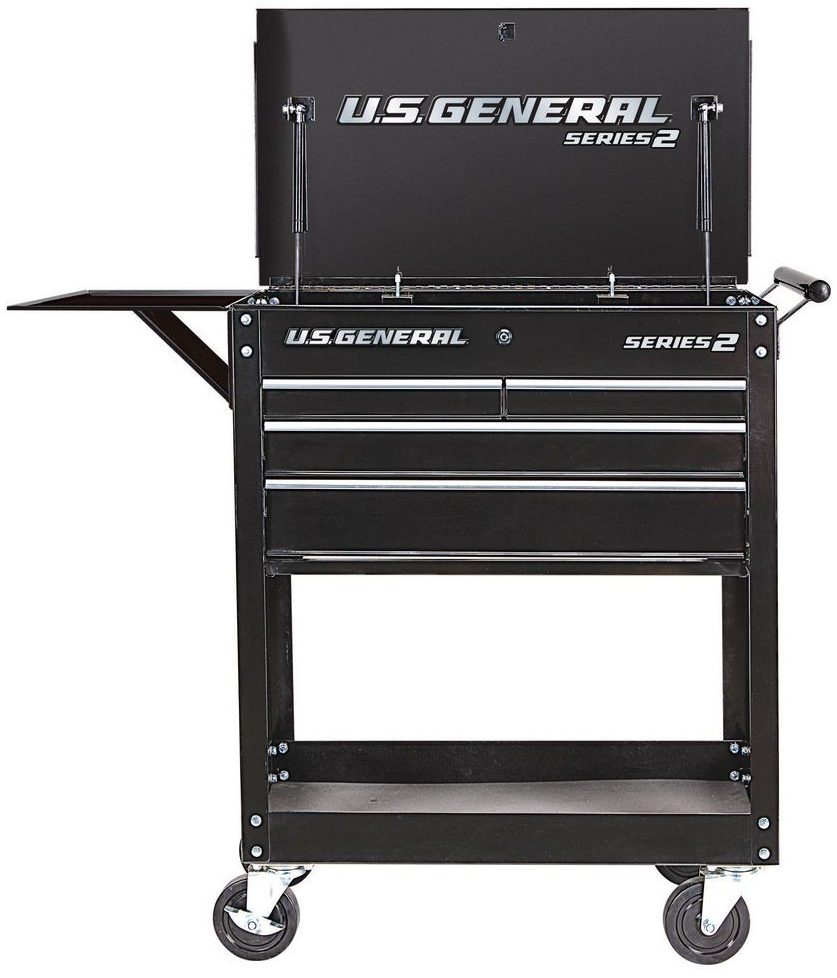 It's no secret that I'm a big fan of Harbor Freight. Sure, they make and sell a lot of crap but they also sell some really great products. One of the things I like is their US General tool storage solutions. I'm adding a few of the carts shown at left.
I pick these carts up when they are on sale for $100. I can't build drawers for that price so this is a great deal and it allows me to focus my time on actually making stuff.
Writing Assignment
I am working with Fox Chapel Publishing to edit and co-write the updated version of one of their table saw books. The publication was pushed back a season so I don't have any official info to share but I have submitted the final draft and we're just waiting on photos at this point. I'll post more info when it is available.
I have also started working on a new book that will focus on experimental musical instrument construction. It's still in the early planning phases but I'll be posting updates as I progress.
Clamp Storage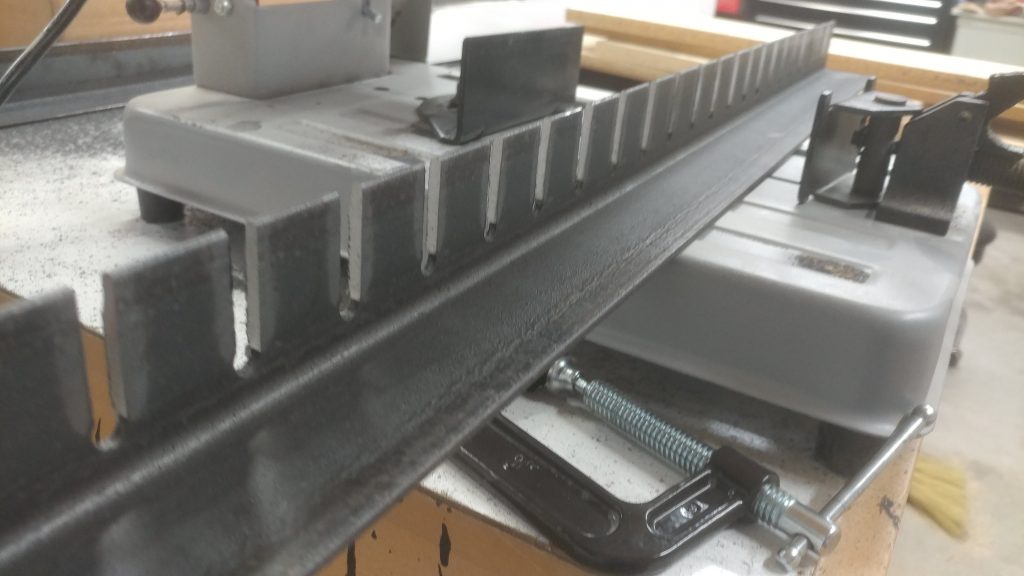 All of my clamps are just thrown in a box. It's embarrassing but I've been planning on making some adequate clamp storage for some time and I keep putting it off thinking that I'll have a better idea for it later. I decided to just go with my latest idea and if I decide to change it later, I will.
I'll be writing an article on this sometime in the near future.