Outfeed table
Almost a year ago I decided to try a new work surface for my outfeed/assembly table.  I wrote about this here.  After using and abusing it for almost a year, my official opinion is that I don't really care for it much.  I found the texture to be problematic in that it retained glue and stain.  I also set my chop saw on it and it was bombarded with hot metal shavings which would melt into it and turn it into a big sheet of sandpaper.  Let me be clear; this isn't a fault of the material.  All this shows is that it isn't well suited for something that it wasn't designed to handle.  Makes sense.
In the end, I decided to go back to my old standby: white hardboard.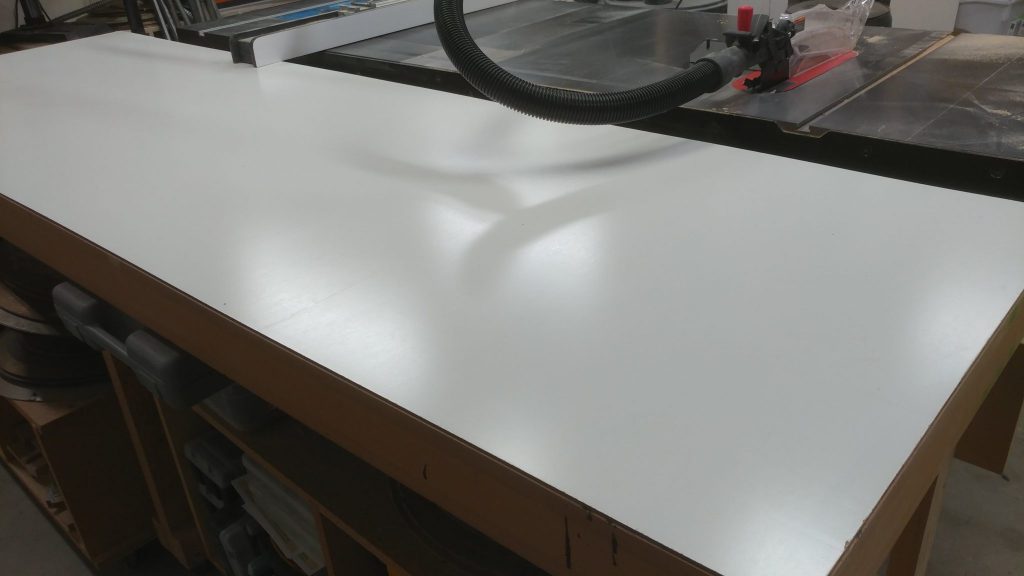 Recording Woes
It is proving more problematic to get time to record lately.  In the meantime, I will be using that opportunity to perform and write-up the Shure SM57 right-angle-mod and also the MXL 603 capacitor mod which makes a $100 condenser mic sound like a $500 condenser mic (your mileage may vary).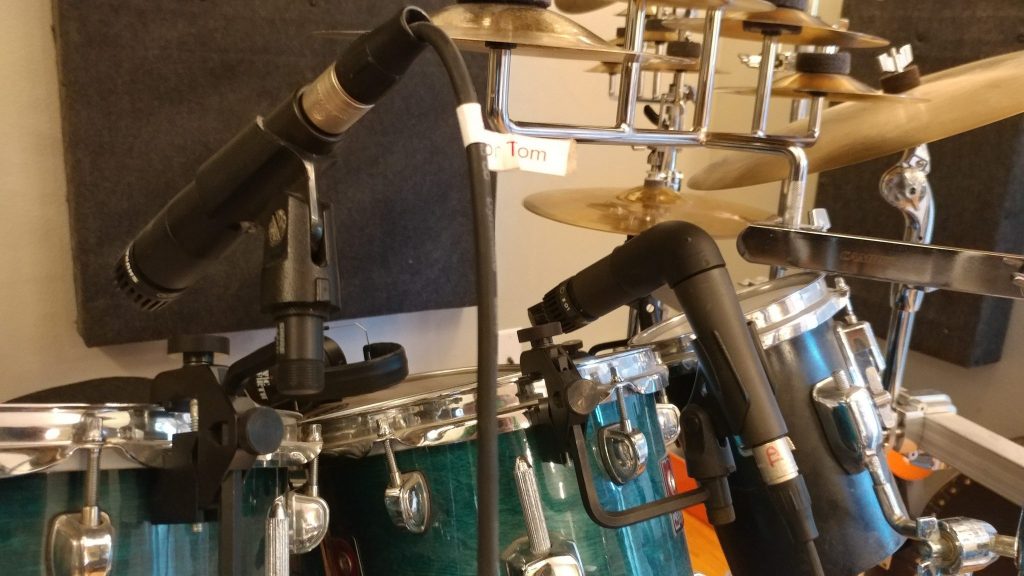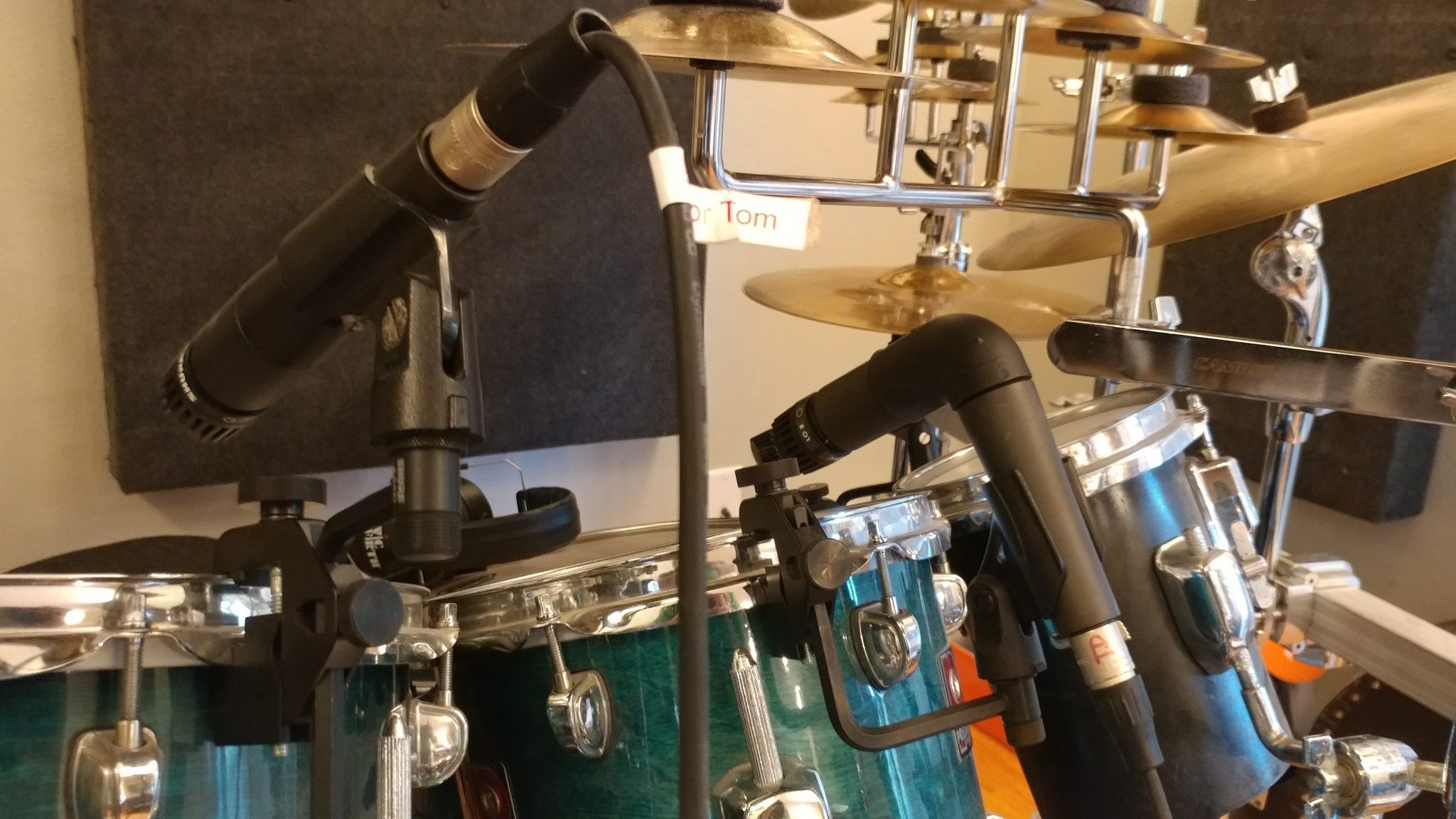 My Amazing Wife
My wife doesn't like to show off her work so I am doing it for her.  This is a felted Cthulhu that she made as a Christmas present for her brother.  I'd love for her to start a blog because she does some really amazing work.  If you'd like to see more, let me know and I'll pass it along.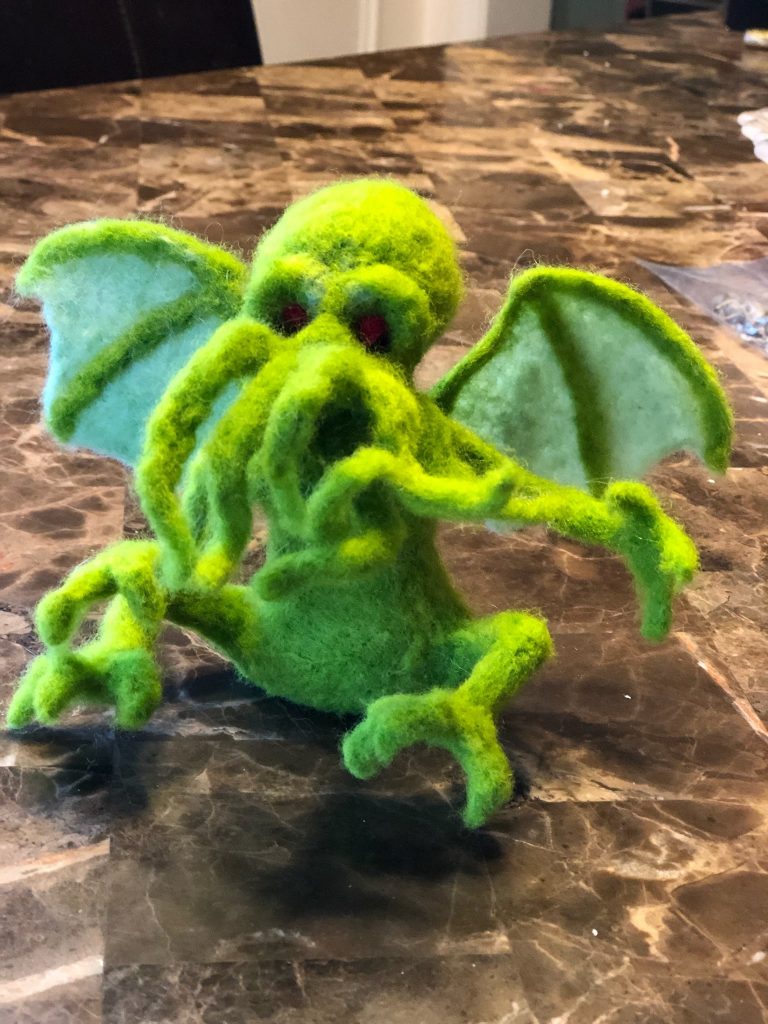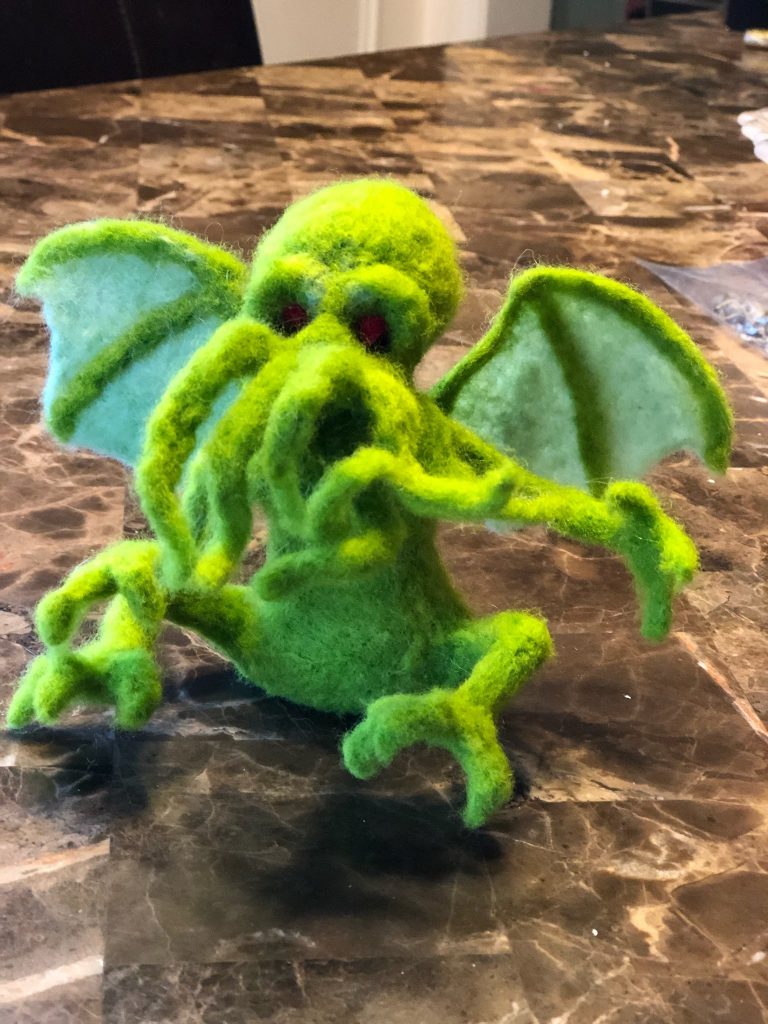 Other work…
There are a few other things in the works that I can't speak of yet but I'll post an update when they're secured.