Sorry for the delays in my posts.  The holidays are always pretty hectic so I've been busy.
Teaching
Two weeks ago I was given the opportunity to teach a class for The Guild of Oregon Woodworkers on The Care and Feeding of Your SawStop.  The class went really well, with over 20 saw owners attending.  I got to do a hot dog demo in order to demonstrate how to remove an activated brake and blade from the saw.  I will be creating an article for this blog consisting of the documentation that I created for the class in the coming weeks.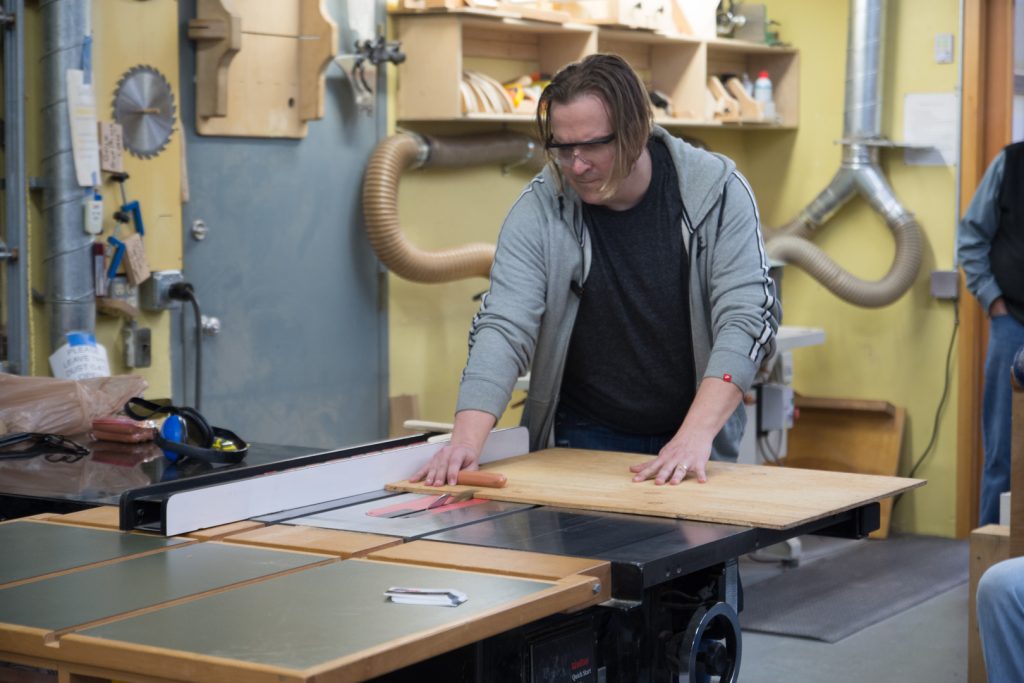 Last-Minute Gig with Cody Weathers and The Men Your Mama Warned You About
It's short notice but I have a gig on December 16th at The 45th Street Pub & Grill in Portland starting at 9:00.   I've been friends with Cody for a few years now but I've never played with these guys so it'll be interesting.  Swing on by if you're in the area.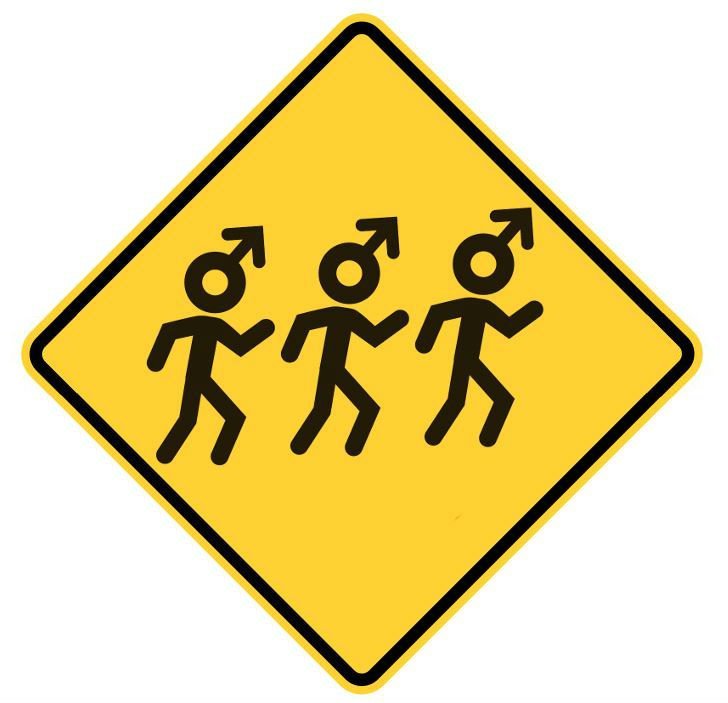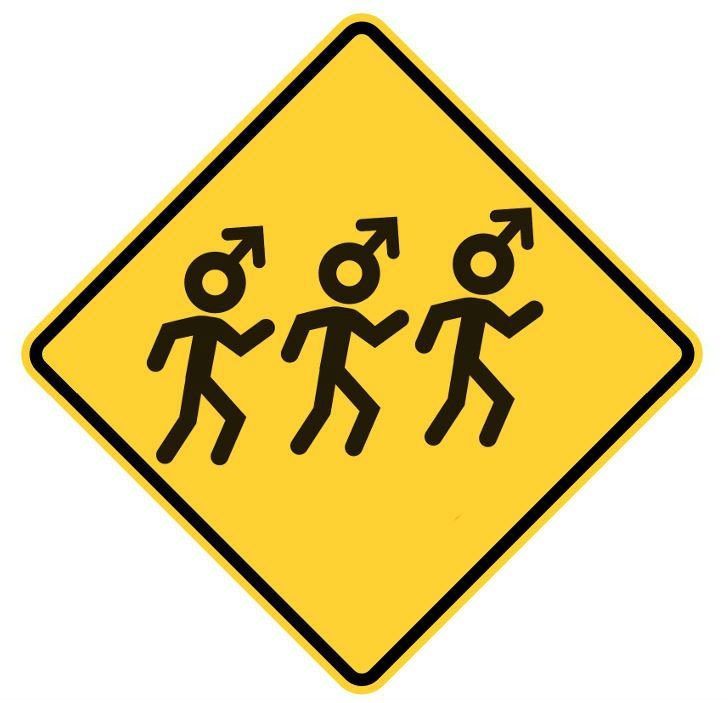 Wedding Pens
A friend of the family is getting married in a few weeks and they requested that I make them pens from their birth woods, Ash and Hazel.  I've never turned either of these woods and I didn't know what to expect.  To make things even more interesting, the hazel was still wet and was already starting to warp and twist.  From what they say, they only need the pens for the actual wedding ceremony so I just need them to last a few weeks.  This is good because the hazel pen seems to be cracking in a few places already.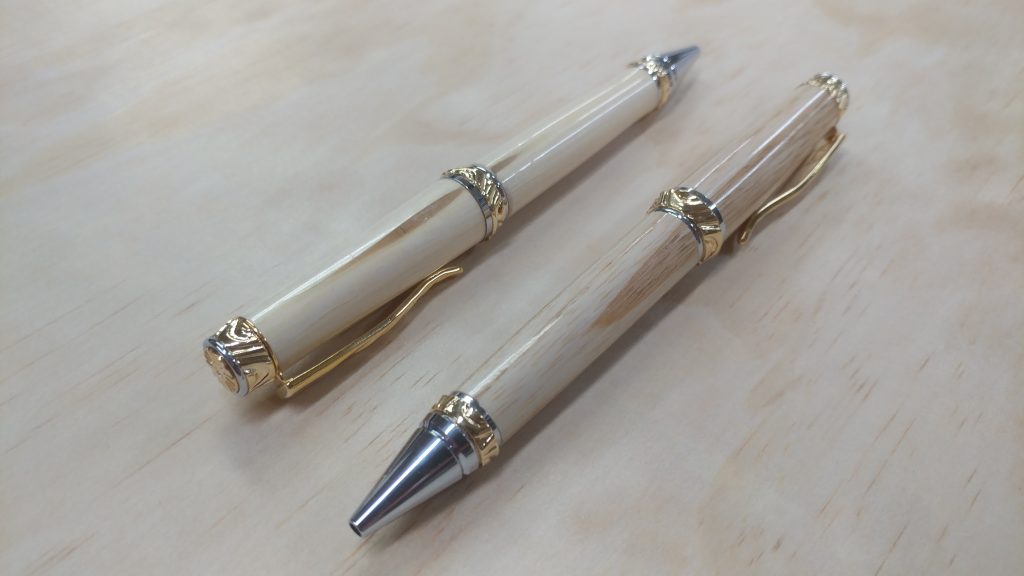 Studio Desk Part 5
I'm still working on the articles for the studio desk.  It's done and I've been using it for over a month but there are several things I want to change about it and a few components I decided to add to it so there is a bit of a delay in updating the articles.  I hope to have part 5 posted this week.