News – July 20th, 2017 – Studio Desk Plans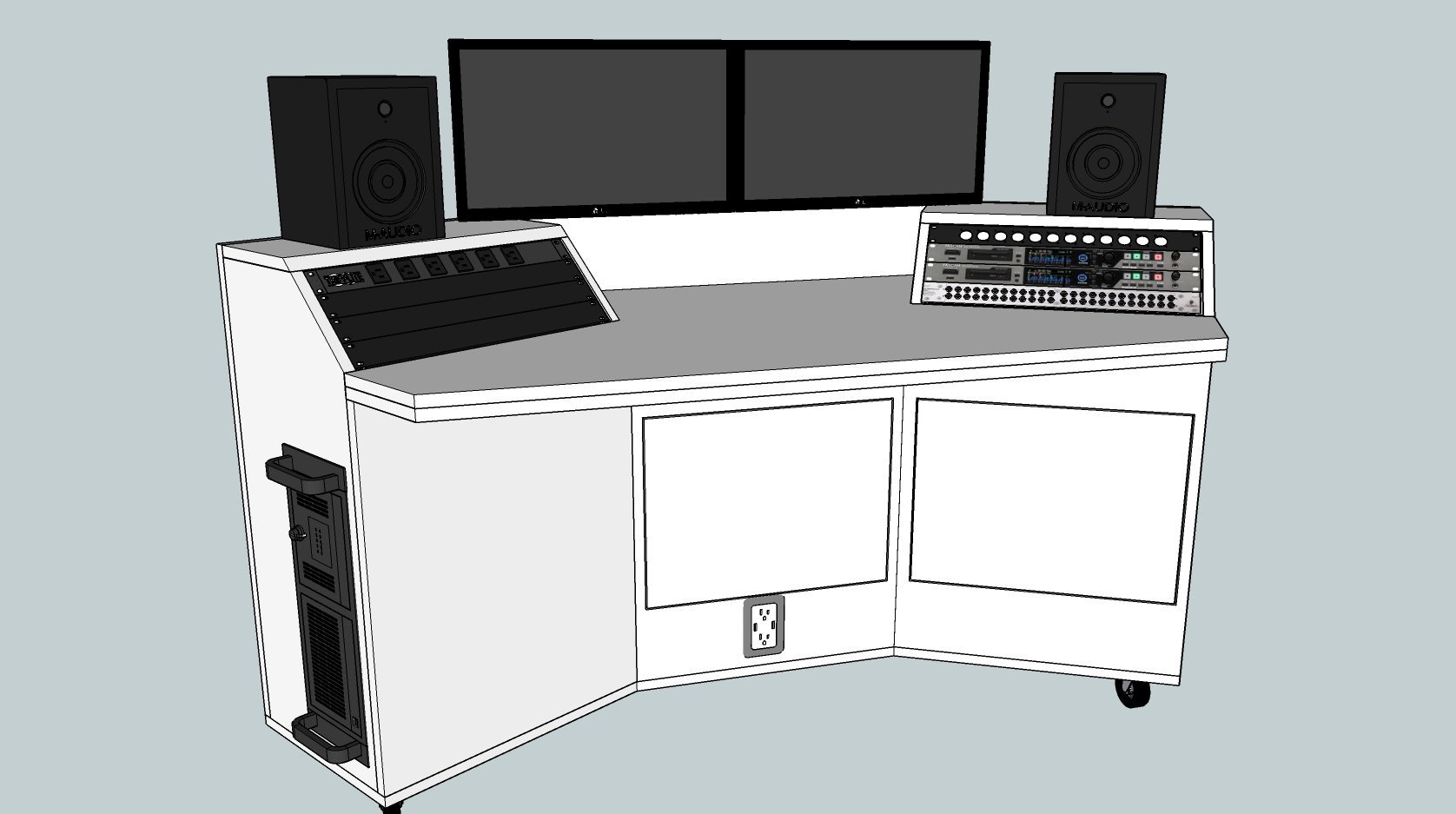 I think I may have settled on a final design for a recording studio desk.
This satisfies all of my requirements.
It's mobile.
It doesn't take up much space.
It is self contained.
It has amenities for both the studio engineer and the talent.
The plan is that it will be a desk that has all of the electrical and audio connections built in.  If you need to plug in an amp, the desk will have several electrical jacks.  Need to charge your phone while you record?  There are charging jacks for that as well.
There will be connections for power from the wall and ethernet into the desk, as well as a 5-port hub with ethernet jacks on both the front and back of the desk.
The construction of this might take some time since I haven't decided if I want to make it out of cheaper plywood and cover it with laminate, or make it out of nicer wood and just stain it and add a few clear-coats.
What do you think?  Any suggestions?  What am I missing?