News – July 1st, 2017 – New studio lighting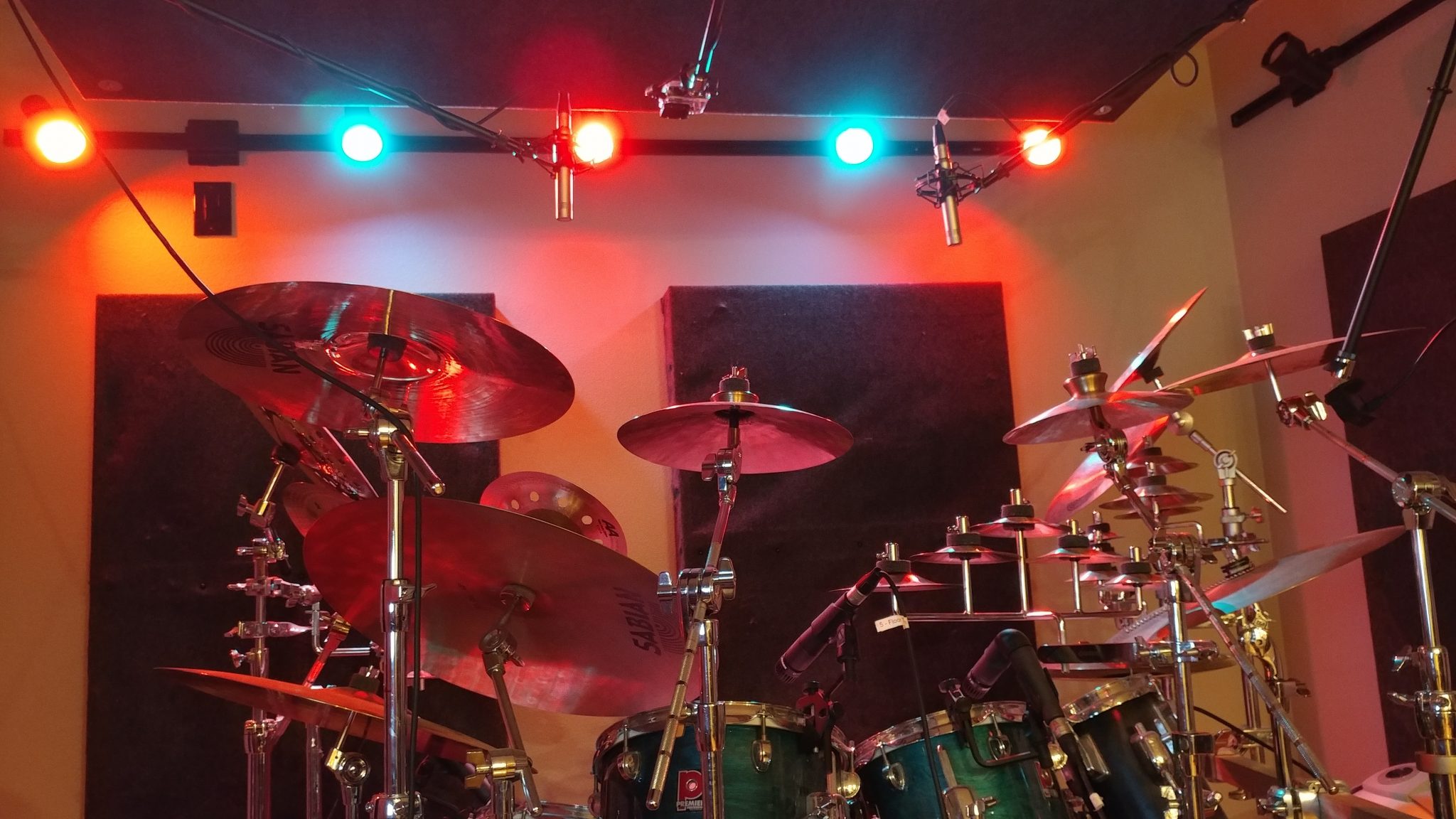 I've spent the last few days installing some new lighting in my recording and rehearsal studio.  I have track lighting running down two of the walls but there weren't any lights behind the drumset.  I added 5 track lights above and behind the kit and they are set up so I can turn them on independently of the other lights.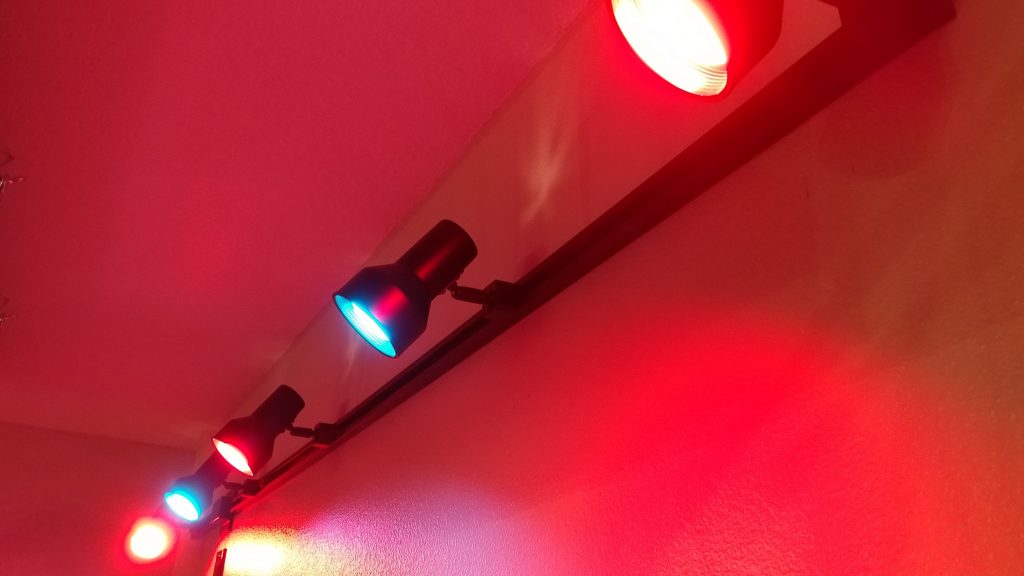 This required some careful and confusing wiring.  I tapped into one of the electrical outlets and ran a wire up to the lights.  Unfortunately, this outlet was previously wired up pretty strangely, as you can see below.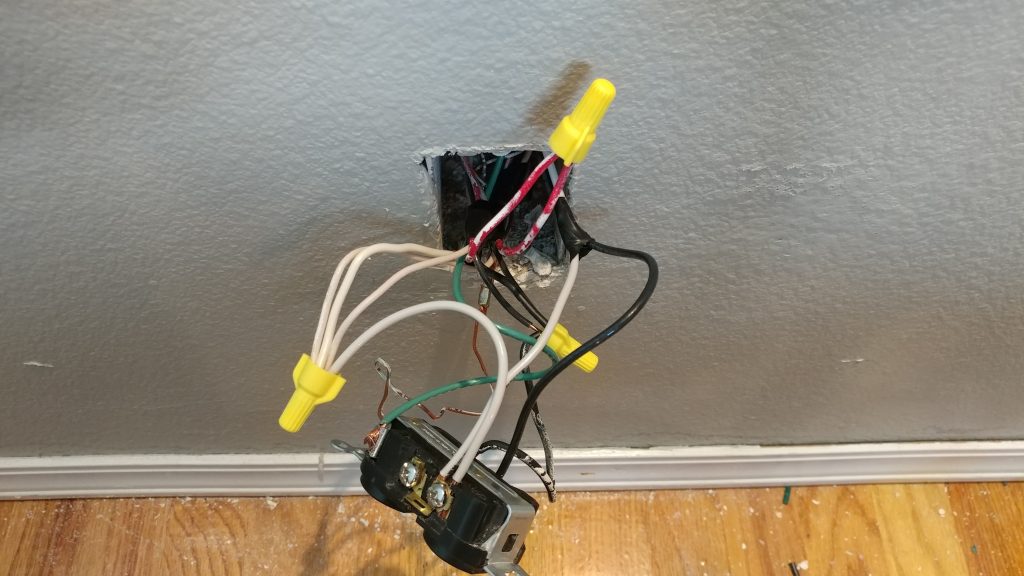 This room was originally set up with a light switch controlling the upper plug in each outlet.  I changed it a while back so both plugs will be always on and the light switch would instead turn on the track lights on the north and south walls.  This particular outlet had 4 separate lines coming in, two were 3-conductor cord and two were 4-conductor.  This means that this outlet box had 14 individual wires for me to deal with.  It took a lot of trial and error but I figured out the wiring logic of our house's previous owner and also figured out what I was thinking when I changed the outlets a while back.
I put red and blue lights in the cans and it adds a bit of a "live performance" feel to the kit.
Here you can see the lights.  You'll notice right below the track is a light switch.  The wires come from the outlet below up to this switch then off to the lights.  I've decided that I'm going to change this a bit.  I'm going to install a 3-gang box and change the single switch to a double switch.  I'll then put two outlets in the other 2 spots in the box.  One of the switches will turn on the lights and one of the outlets.  The other one will turn on the second outlet.  I'll post an update when that is complete.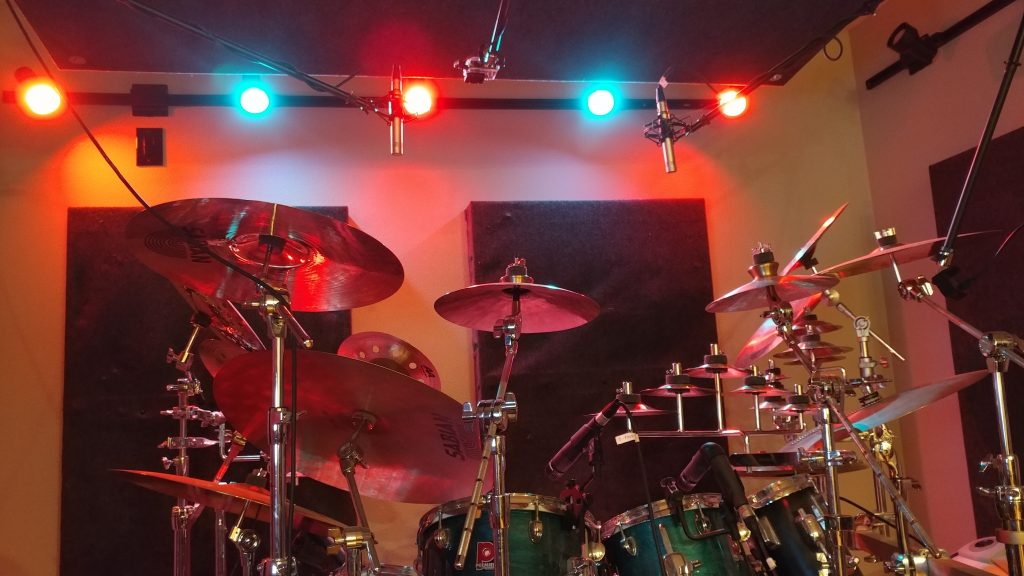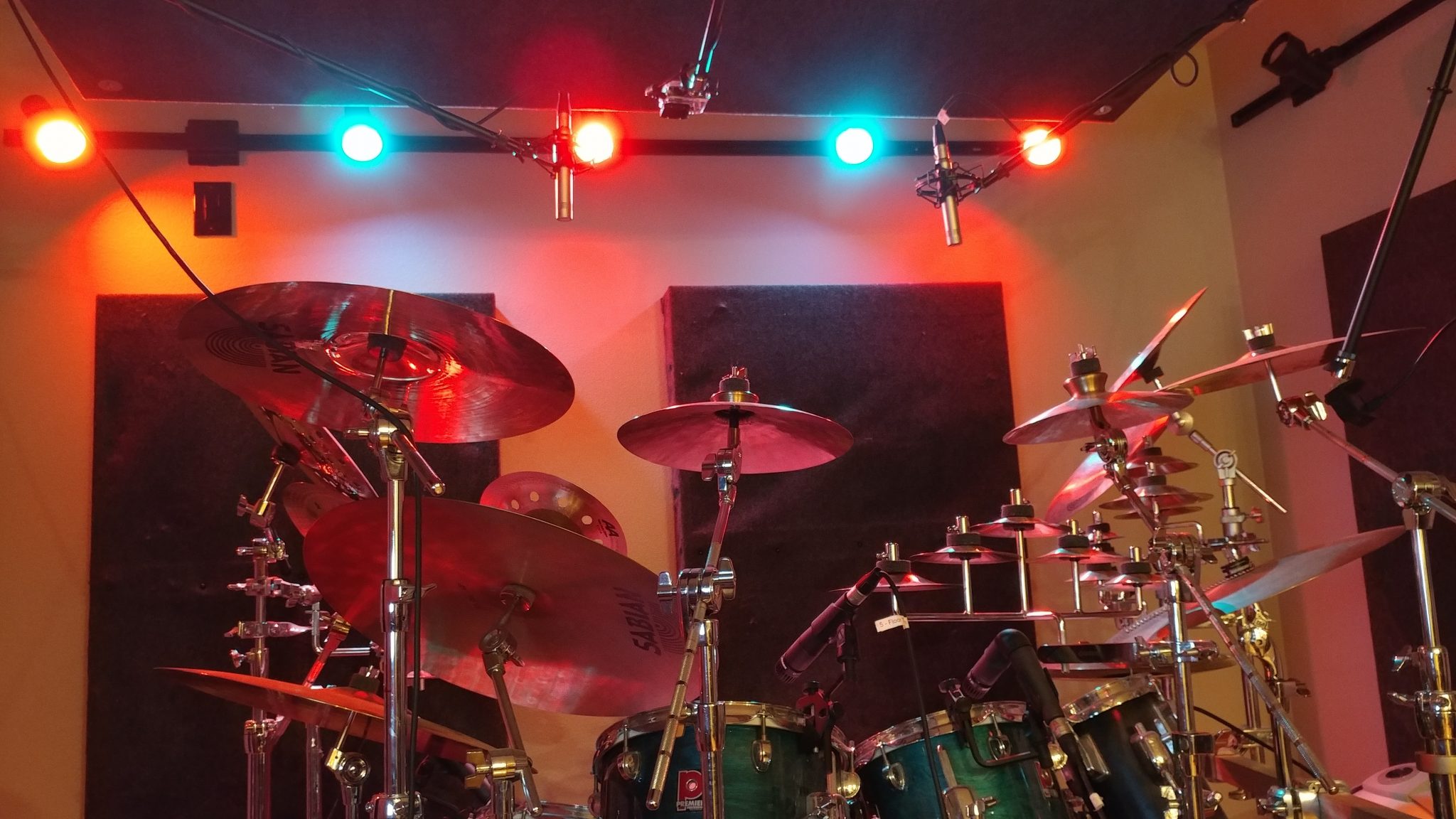 Is this something that I should do a write-up about?  Would this help you in your own projects?  Let me know by leaving a comment below and feel free to sign up for my mailing list so you will be notified when I post future articles and news updates.
UPDATE: July 2nd, 2017
I changed the single switch to a 3-gang box with a double switch and two standard plug outlets.  The top switch sends power to the lights and the middle outlet.  The bottom switch sends power to the right outlet.  I'm planning on plugging a fan into the right outlet and maybe some other lights into the center outlet.